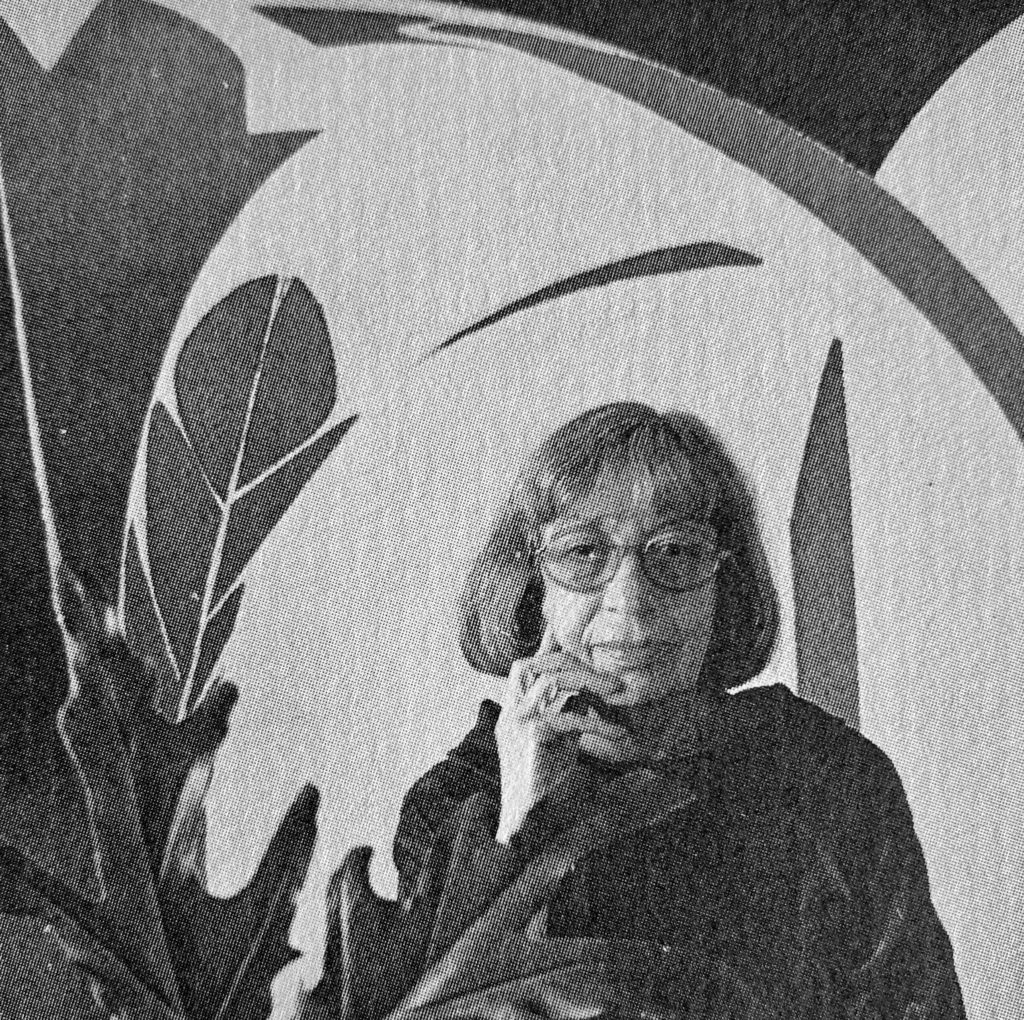 When we asked Lee Krasner, Jackson Pollock's widow, what recipes Jackson enjoyed making, she answered, "Jackson didn't like to cook, but he would. He got a reputation as a cook because of the apple pie he made each year for the Fisherman's Fair, held each August at Ashawagh Hall in Springs. His pie was always bid for long before it arrived at the Fair."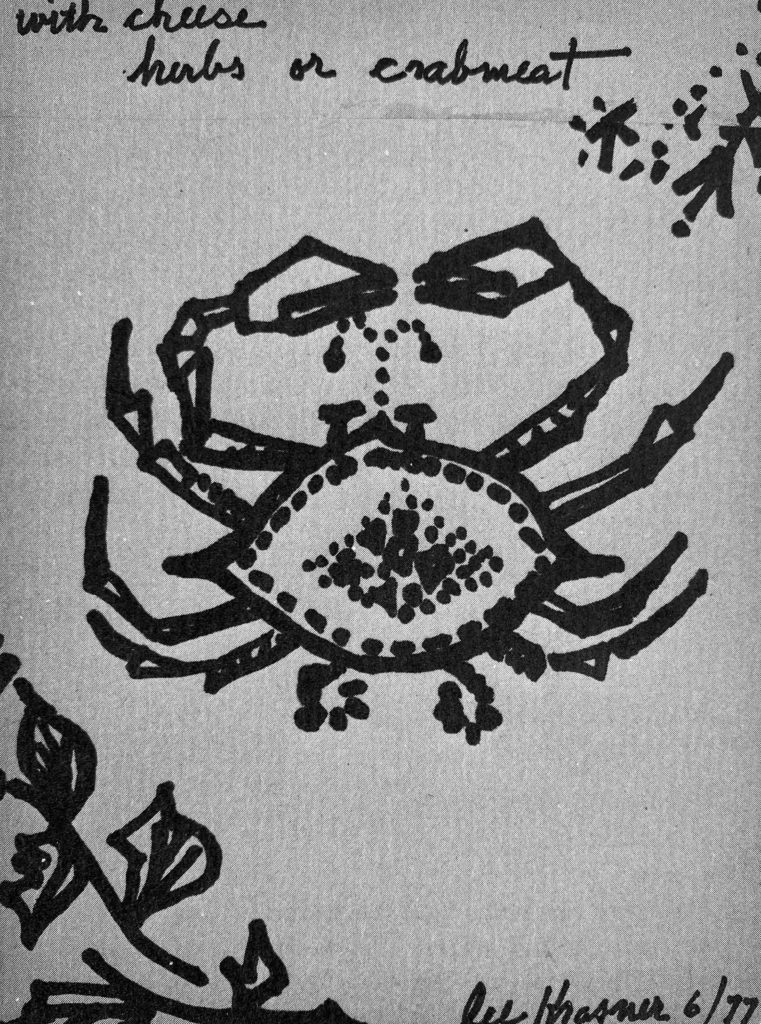 Josephine Little's Hominy Puff with Cheese, Herbs, or Crabmeat
Hominy
1 cup hominy grits (white)
5 cups boiling water
1 teaspoon salt
Add grits to boiling water, slowly, to avoid massing. Return to boil. Cook slowly about 25 minutes. Cool slightly or until desired to make final soufflé.
Cheese Hominy Puff
Make sauce of 3 tablespoons flour, 3 tablespoons butter, 1 1/2 cups hot milk, 1 1/2 cups freshly grated sharp cheddar (Vermont white cheddar if to be combined with 1 cup chopped scallions or chives), freshly grated pepper, salt, 1 teaspoon thyme, a few needles of rosemary. Whisk in 3 egg yolks, blend until smooth. Add hominy grits mixture, blending thoroughly. Beat 5 egg whites until stiff but not too dry. Stir in small amount of mixture , then blend remainder–lightly! Fill 1 1/2 quart soufflé dish which has been thoroughly buttered.
While preparing sauce, have oven preheated to 400°.
Place casserole in middle of oven, lower heat to 325° and cook for 45 minutes or until puffed and golden. Serve immediately!
Crab Hominy Puff
Begin with basic hominy recipe. Then make a sauce using 4 flat tablespoons butter. When melted, add 1 medium white onion and 1 finely chopped clove garlic. Cook softly, not allowing to brown. Add 2 tablespoons flour, and 1 package frozen best Wakefield crab, 1/2 pound fresh crabmeat. Pour into this 1 1/2 cups milk. Blend together and add 1 finely minced green pepper, 1/4 teaspoon fresh thyme, 1 teaspoon finely chopped parsley, fresh pepper, 3/4 teaspoon grated lemon rind. Beat yolks, add to sauce, then to cool hominy. As before, add all this with a light touch to 5 beaten egg whites. Bake in moderate oven, 350°, for about 40 minutes, or until golden and puffed.