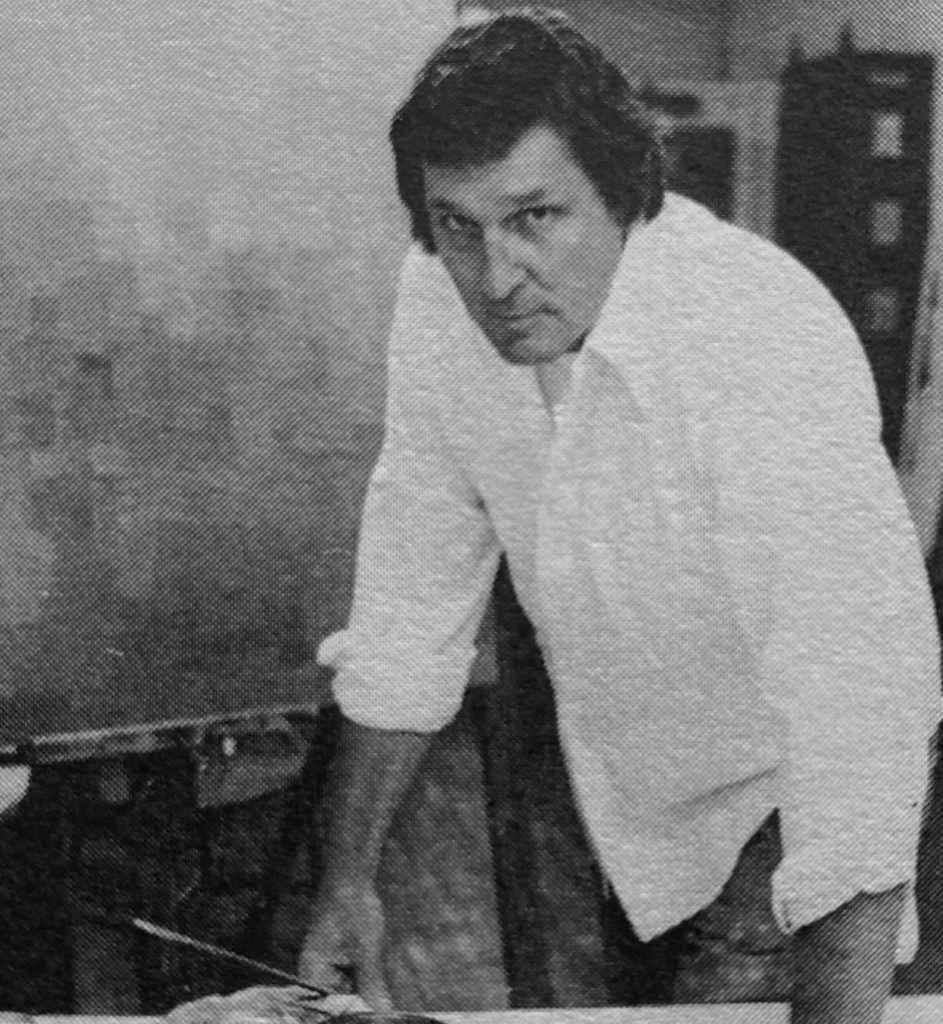 There is a strong relationship between food and the creative visual arts. A tasty, original, well-prepared dish placed before hungry and appreciative guests is a commonplace in the interesting homes of most artists. The cuisine is as good as at Cote Basque or Grenouille or—dare I be so brave—perhaps better!

Spring Casserole of Fresh Vegetables
A wonderful treat for lovers of early spring vegetables. A suitable accompaniment for roasts, especially young lamb, or a steak. Also may be served as a delicious one-course lunch or brunch served with French bread and a well-chilled chablis. This recipe will serve six hungry guests.
In a 4-quart cast-iron enameled casserole, combine the following:
18 small new potatoes, red or white, well-scrubbed, boiled until almost done
36 medium-sized spears of asparagus, tough parts trimmed, well washed, and cut in 2-inch pieces
2 small heads of new cabbage, washed, trimmed of tough outer leaves and cut in quarters
3/4 cup each, onions, celery, green peppers, chopped into medium-sized pieces
1 1/2 quarts cream sauce flavored with mild cheddar cheese
For cream sauce, combine the following in a separate saucepan:
1/4 pound butter
1 1/2 quarts milk
3/4 pound mild cheddar cheese
Flour
Use sufficient flour to produce a thick, creamy sauce. Add salt and pepper to taste.
Pour over the vegetables and sprinkle generously with freshly grated bread crumbs. Optional: sprinkle freshly grated Parmesan cheese on top of breadcrumbs. Bake in a 325º oven on the center rack until potatoes are soft, about 3/4 hour. Do not overbake.