Three Artists. Three Curators. One Collection.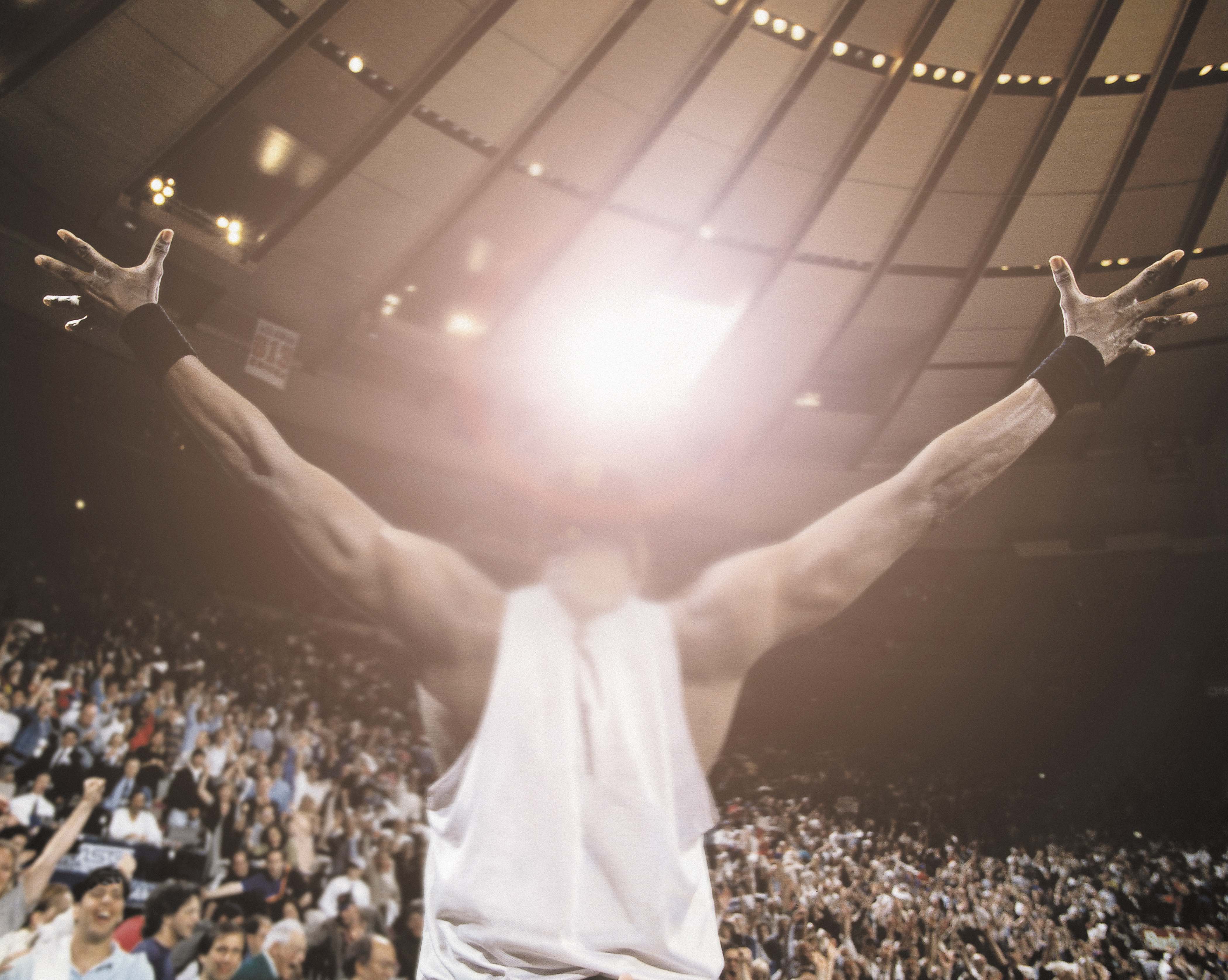 Overview
Cynthia Daignault, Awol Erizku, and Ewan Gibbs curate selections from the contemporary art collection of Amanda & Glenn Fuhrman
Organized with The FLAG Art Foundation
Members Opening Reception: TBD
Three singular presentations of artworks selected by artists Cynthia Daignault, Awol Erizku, and Ewan Gibbs from the collection of Amanda & Glenn Fuhrman, on view June –July, 2022. Amassed over the past three decades, the Fuhrmans' collection focuses on contemporary art and includes some of the most important and groundbreaking artists of the twentieth and twenty-first centuries, many of whom are being exhibited in the Hamptons for the first time. Daignault, Erizku, and Gibbs—each of whom are part of the Fuhrmans' collection and have exhibited at The FLAG Art Foundation—were invited to serve as curators, creating three shows within one exhibition that reflect their own sensibilities, interests, and respective practices as a painter, sculptor and photographer, and draughtsman.  
"As longtime residents of the Hamptons, Amanda and I are thrilled to be able to work with Guild Hall on this dynamic presentation of works from our collection," stated Glenn Fuhrman. "Cynthia, Awol, and Ewan have become close friends of ours over the years, and each brings an incredible knowledge of art history, a discerning eye, and an enthusiasm for contemporary art that we deeply respect. We are looking forward to seeing the results of their research and vision, and we're excited to share it with the broader community of the Hamptons this summer." 
Cynthia Daignault Selects: Gina Beavers, Cecily Brown, Nigel Cooke, Sarah Crowner, John Currin, Ellen Gallagher, Annie Lapin, Julie Mehretu, Chris Ofili, Elizabeth Peyton, Gerhard Richter, Cinga Samson, and Lisa Yuskavage
Awol Erizku Selects: Louise Bourgeois, Joseph Cornell, Roe Ethridge, Robert Gober, Andy Goldsworthy, Andreas Gursky, David Hammons, Jim Hodges, Ellsworth Kelly, Wayne Lawrence, Robert Lazzarini, Simone Leigh, Robert Mapplethorpe, Tony Matelli, Josephine Meckseper, Ron Mueck, Paul Pfeiffer, Ed Ruscha, Arlene Shechet, Cindy Sherman, Yinka Shonibare, Hiroshi Sugimoto, Jeff Wall, Fred Wilson, and Francesca Woodman
Ewan Gibbs Selects: Noriko Ambe, Vija Celmins, Ben Durham, Dan Fischer, Richard Forster, Tom Friedman, Tim Gardner, Franz Gertsch, Gauri Gill, Mark Grotjahn, Karl Haendel, David Hammons, Jim Hodges, Ellsworth Kelly, Cary Kwok, Dr. Lakra, Butt Johnson, Roy Lichtenstein, Graham Little, Christian Marclay, Brice Marden, Tom Molloy, Jonathan Owen, Raymond Pettibon, Elizabeth Peyton, Richard Phillips, Alessandro Raho, Charles Ray, Ed Ruscha, James Siena, Lorna Simpson, Ken Solomon, Robert Therrien, Wayne Thiebaud, Jim Torok, Cy Twombly, Justin Wadlington, Mark Wagner, Kehinde Wiley, and Steve Wolfe
Cynthia Daignault

Cynthia Daignault (b. 1978) is an artist living and working in Baltimore, MD, and New York, NY. Daignault received a BA from Stanford University, Stanford, CA, in 2001. She has been the subject of numerous solo exhibitions, including Elegy, Night Gallery, Los Angeles, CA (2019); Light Atlas, The Galleries at the Herron School of Art and Design, Indianapolis, IN (2018); There is nothing I could say that I haven't thought before, The FLAG Art Foundation, New York, NY (2017); Cynthia Daignault, White Columns, New York. NY (2012), among others. Daignault has presented exhibitions and projects at many major museums and institutions, including the Metropolitan Museum of Art, the Crystal Bridges Museum of American Art, MASS MoCA, the Modern Art Museum of Fort Worth, and the Brooklyn Museum of Art. Her work is in numerous public collections, including the Metropolitan Museum of Art, Art the Blanton Museum of Art, and the Baltimore Museum of Art. She is the recipient of numerous awards, including a 2019 Pollock-Krasner Foundation Grant, a 2016 Foundation for the Contemporary Arts Award, a 2011 Rema Hort Foundation Award, and a 2010 MacDowell Colony Fellowship. Daignault just released a 400-page monograph, Light Atlas, published by Gregory R. Miller & Co., and featuring new essays by Alexander Nemerov, David Campany, and the artist.

Awol Erizku

Awol Erizku (b. 1988) is a multidisciplinary artist working in photography, film, sculpture and installation creating a new vernacular that bridges the gap between African and African American visual culture. His work references art history, hip hop and spirituality. He has exhibited nationally and internationally at the Museum of Modern Art, Crystal Bridges Museum and the Museum of Contemporary Art Toronto, among others. He also brings high concept to commercial photography highlighting cultural and creative leaders for publications such as The New Yorker, New York Magazine, GQ and Vanity Fair. He is represented by Night Gallery in Los Angeles and Ben Brown Fine Arts in London and Hong Kong.

Ewan Gibbs

Ewan Gibbs (b. 1973) is an artist living and working in Oxfordshire, England. Gibbs received a BFA from Goldsmiths College, University of London, United Kingdom, in 1996. Recent solo exhibitions include New York/Chicago, Richard Gray Gallery, New York, NY (2019); Crossing America, Baldwin Gallery, Aspen, CO (2016); Arlington National Cemetery, Museum of Fine Arts, Houston, TX (2012); among others. Gibbs's work has been included in numerous group exhibitions, including Drawn Together Again, The FLAG Art Foundation, New York, NY (2019); Roy Lichtenstein: Intimate Sculptures, The FLAG Art Foundation, New York, NY (2014); personal, political, mysterious, Lora Reynolds Gallery, Austin, TX, (2013); among others. His drawings are included in the collections of The Museum of Modern Art, New York, NY; the Tate Gallery, London; Museum of Fine Arts, Houston, TX; The Fogg Art Museum, Harvard, MA; The Denver Art Museum, CO; among others. Gibbs's work has been the subject of reviews and articles in publications including Artforum, Art + Auction, Glass Tire, The New York Times, among others.

The FLAG Art Foundation

The FLAG Art Foundation, founded in 2008 by art patron Glenn Fuhrman, is a non-profit exhibition space that encourages the appreciation of contemporary art among a diverse audience. FLAG presents four to six exhibitions a year that include artworks by international established and emerging artists, borrowed from a variety of sources. FLAG invites a broad range of creative individuals to curate exhibitions and works in-depth with artists to provide curatorial support and a platform to realize their own solo exhibitions. 

FLAG's innovative approach to foster dialogue around contemporary art includes producing artist talks, artist-led workshops, and exhibition tours for school and museum groups. Based in the heart of Manhattan's Chelsea art district, FLAG and all its related programs are free and open to the public. 
Event Sponsors
Guild Hall's Museum programs are made possible by the New York State Council on the Arts with the support of Governor Andrew M. Cuomo and the New York State Legislature, the Helen Frankenthaler Foundation, an anonymous donor, Peggy J. Amster, Crozier Fine Arts, and funding from The Michael Lynne Museum Endowment, and The Melville Straus Family Endowment.

Free admission is generously funded by

Dime

Community

Bank

and Landscape Details.
Become a Sponsor