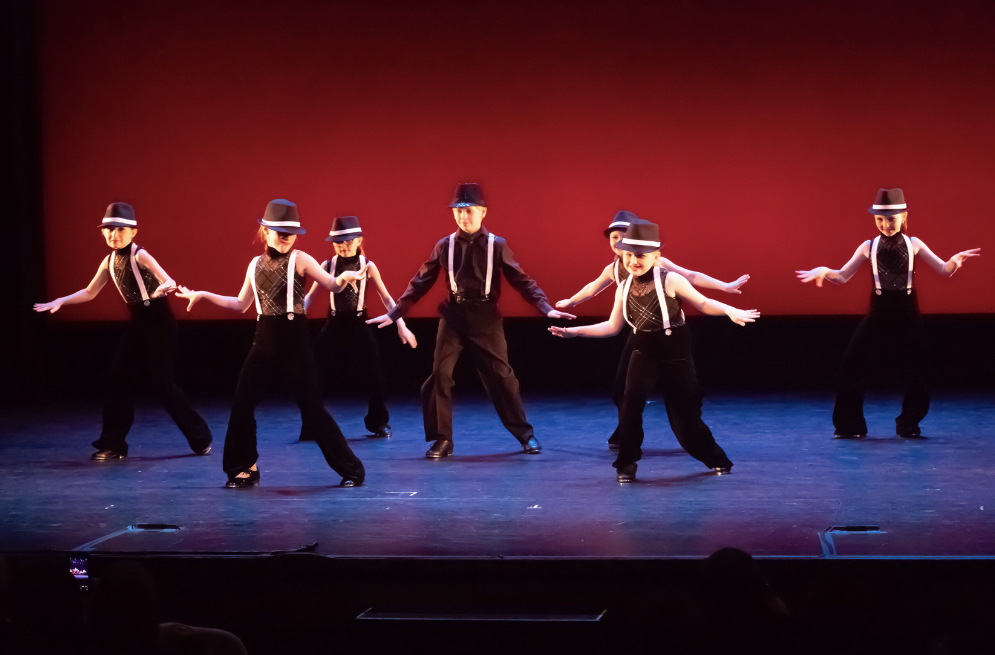 Overview
With a new crew of tiny tap dancers we are excited to announce our first Junior presentation of TAP: An Evening of Rhythm! Join our Fabulous and feisty tap kiddos as they bring the same great story to life in the most adorable way ever.
May 10th at 7pm & May 11th at 7pm!
With featured spotlights from our advanced tap dancers including the Bill Bojangles Stair Dance Tribute, our Dave Brubeck medley and other soloists.
Our cast includes: Abigail Beckert, Samantha Bennett, Aurora Brussell, Olivia Chapman, Lola Dangin, Macy Dellapolla, Sasha Dutrieux, Mia Frohlich, Makayla Gatlin, Olive Guinan, Emma Hand, Madison Kelly, Carlee Kenny, Ella Menu, Stella Miller, Ashlyn O'Donnell, Kaya Posillico, Sage Quackenbush, Jade Samuelson, Sophia Sanchez-Cleary, Farleigh Stewart, Maeve & Brynn Tupper.
From film classics and vaudeville to Broadway showstoppers and modern rhythms- this show is not to be missed!!
#ofvsrhythm