Patron Trip
Art & About Detroit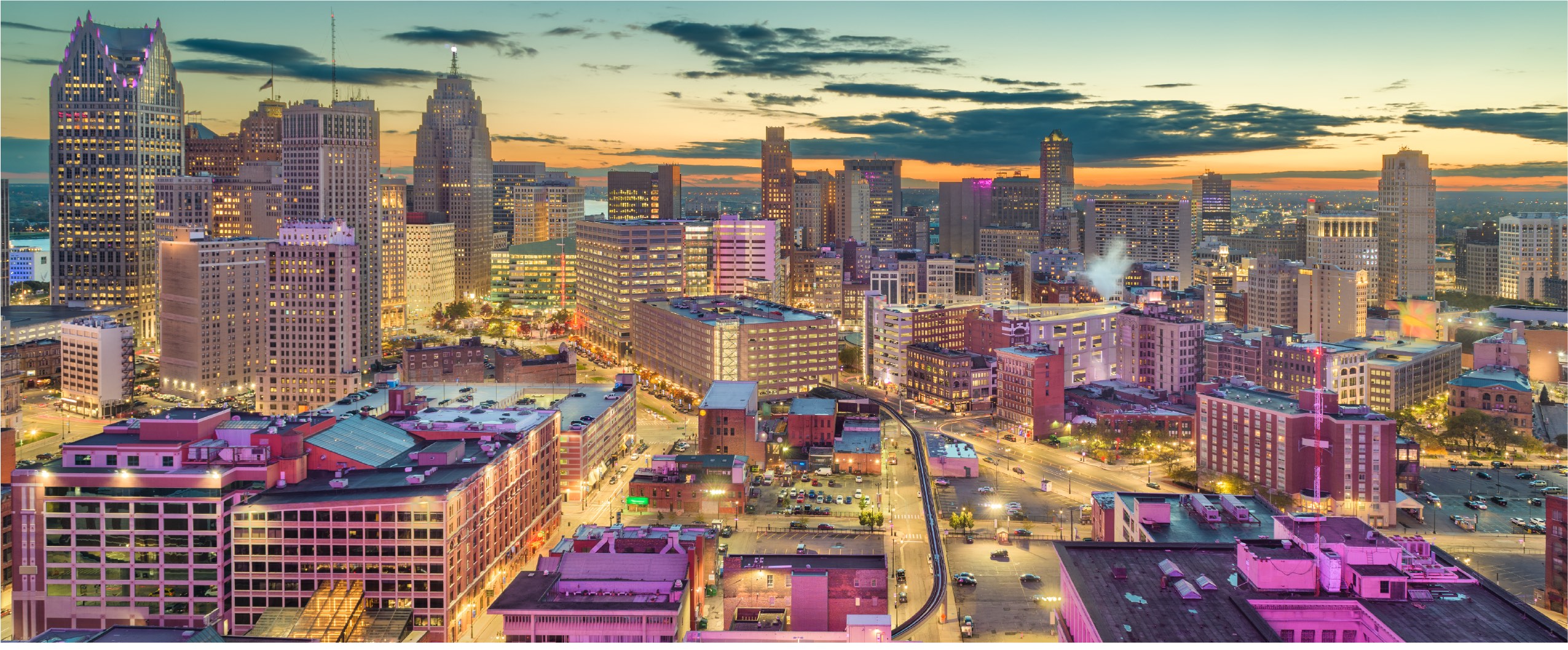 Overview
The Guild Hall annual "Art & About" patron trip is headed to Detroit, May 2–5, 2020, for a one-of-a-kind art, food and music experience in the city known for its history of Motown music, and a recent explosion of restaurants and artist-centered venues. Creativity thrives in Detroit.
Participants will have VIP tours of Museum of Contemporary Art Detroit, Detroit Institute of the Arts, Cranbrook Academy of the Arts, Motown Museum, Pewabic Pottery, two private homes and art collections, street murals, and top culinary hot spots. Be among the first to see a forthcoming visionary art space founded in a former church building in Detroit's East Village. For a truly unforgettable experience, a special roundtrip private flight is available on a first come, first served basis.
Package inclusions:
• 3-nights at Shinola Hotel, a boutique hotel in downtown Detroit
• All meals, beverages, taxes and gratuities at top culinary destinations
• Private tours, behind the scenes attractions, entrance fees 
• Ground transportation between venues
• Airport transfers from Detroit (DTW) or private airport
Trip Cost: 
$3,000 per person, plus a $500 donation to Guild Hall.
$3,000 per person, plus a $1,500 donation to Guild Hall if choosing to fly by round trip private flight from East Hampton to Detroit; limited availabity, on a first come, first served basis. 
CLICK HERE TO REGISTER
Password: detroit
plan A events at (310) 860-1300, planA@planaevents.com
Itinerary
DAY 1: SATURDAY, MAY 2
1:15 PM – Gather in Shinola lobby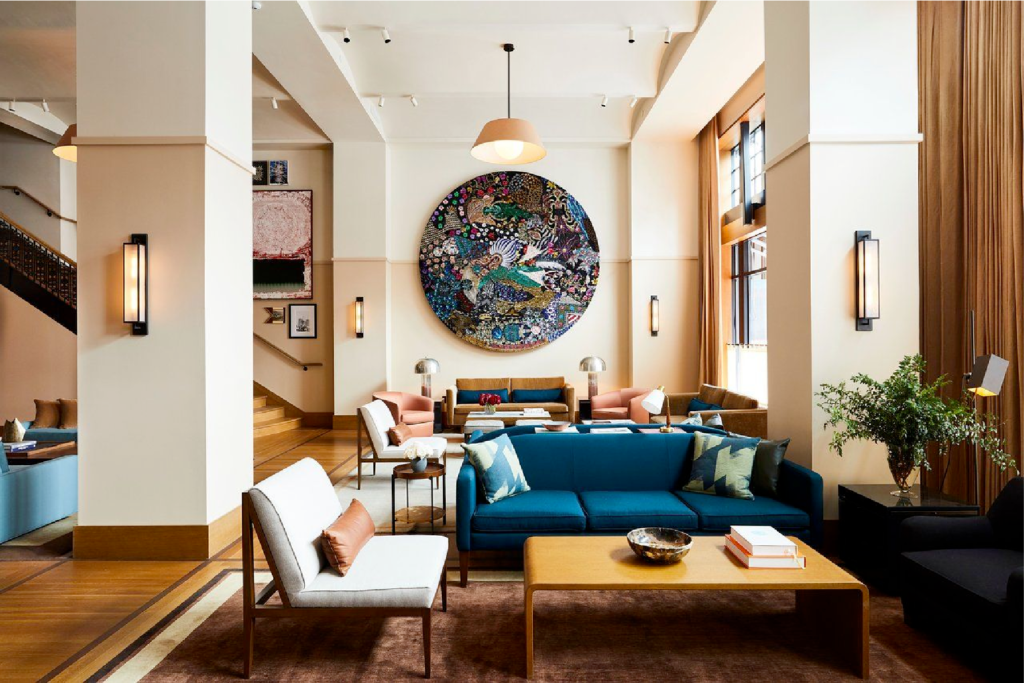 A thoughtfully curated downtown Detroit hotel, the Shinola is defined by a timeless sense of style, approachable service, and an obsession with quality craftsmanship. The restored terra-cotta tiles speak to the history of the building. The soaring ceilings give it a luxurious feel, and the art was specially curated for the space in conjunction with the Library Street Collective. A stay at the Shinola lets you experience the present and exciting future of Motor City.
1:30 PM – Group Departure
1:45 PM – MOCA Detroit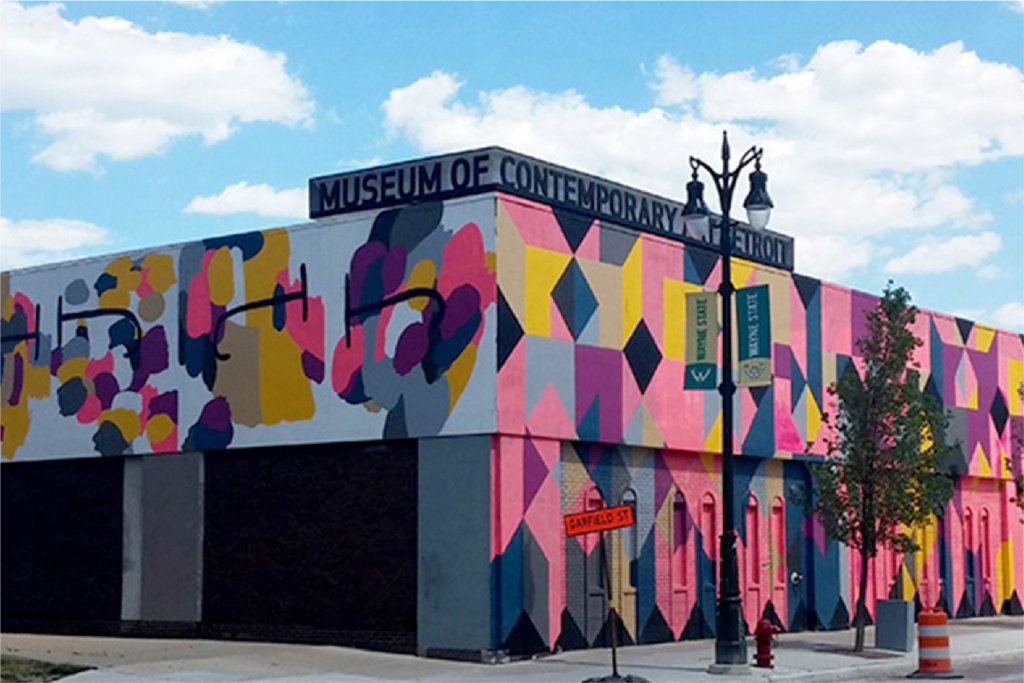 A hub for the exploration of emerging ideas in the contemporary arts, MOCAD is typically Detroit, from the graffiti-covered, repurposed auto dealership that serves as its premises, to the adventurous nature of the contemporary visual, literary, music and performing arts within it. After MOCAD Executive Director, Elysia Borowy-Reeder, welcomes us, Curator Amy Corle will guide us through artist Kenny Irwin's installation Robolights Detroit, described as a trip through a psychedelic carnival of the mind — filled with towering robots, a pirate ship crewed by skeletons, indescribably odd creatures and other scenes from Irwin's fervent imagination.
3:15 PM – Detroit Institute of Art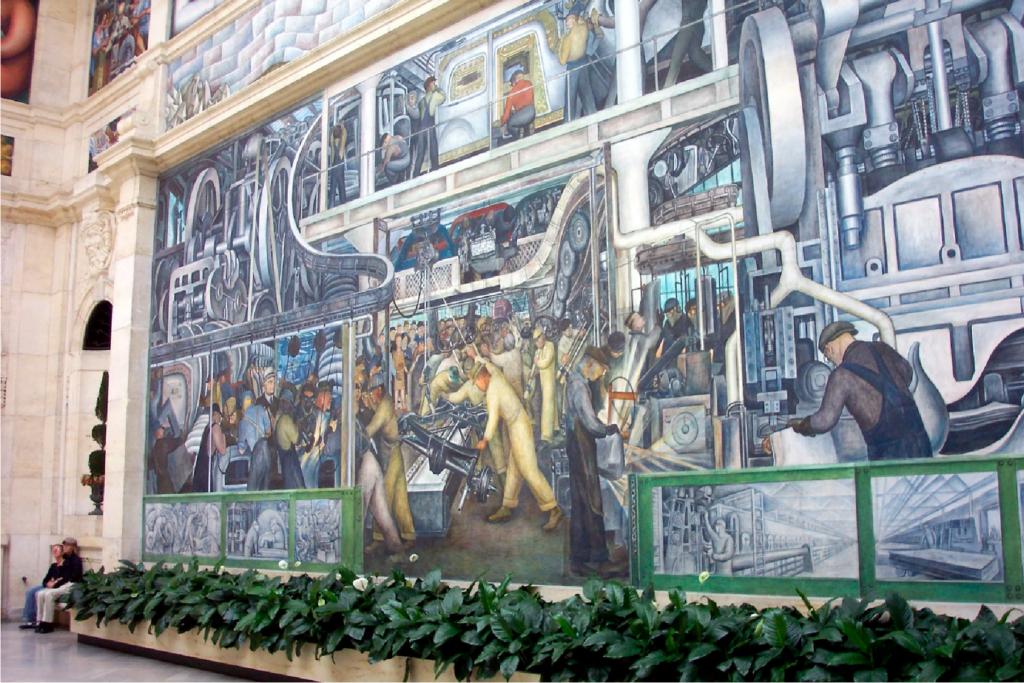 World famous and renowned as a mecca for art lovers, the Detroit Institute of Arts (DIA) has one of the largest and most significant art collections in the US, with more than 65,000 artworks spanning the entire length of civilization. Its undoubted centerpiece is Mexican artist Diego Rivera's Detroit Industry murals, which depict the city's auto laborers across 27 panels. DIA's new Deputy Director, Judith Dolkart, will tour us through the museum and provide an in-depth exploration of the murals.
5:00 PM – Depart Detroit Institute of Art
5:30 PM – Free time
6:45 PM – Group Departure
7:00 PM – Dinner – Magnet @ The Pantry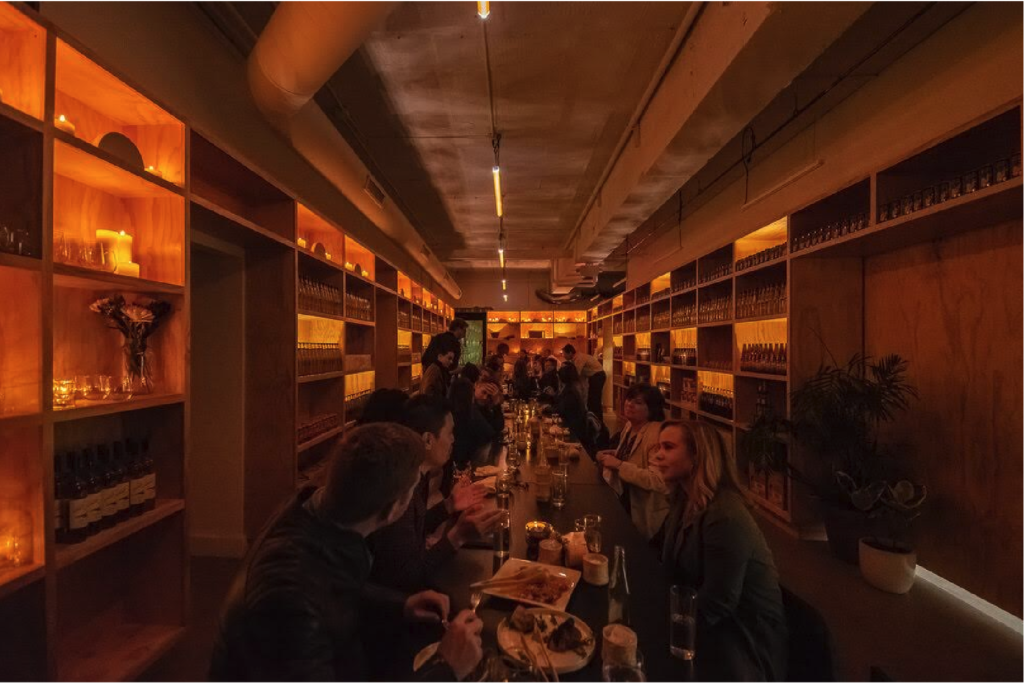 Veteran chef Brad Greenhill's newest restaurant Magnet, in the Core City neighborhood, boasts fire-kissed Mediterranean fare. With flavors from around the world, ingredients from the Earth, and just one oven and one wood-fire grill, Magnet's menu takes food that seems basic and turns it into something special each and every time. Our dinner will take place in The Pantry, a galleried private dinner space inspired by Marfa artist Donald Judd.
DAY 2: SUNDAY, MAY 3
7:45 AM – Breakfast
8:45 AM – Group Departure
9:30 AM – Cranbrook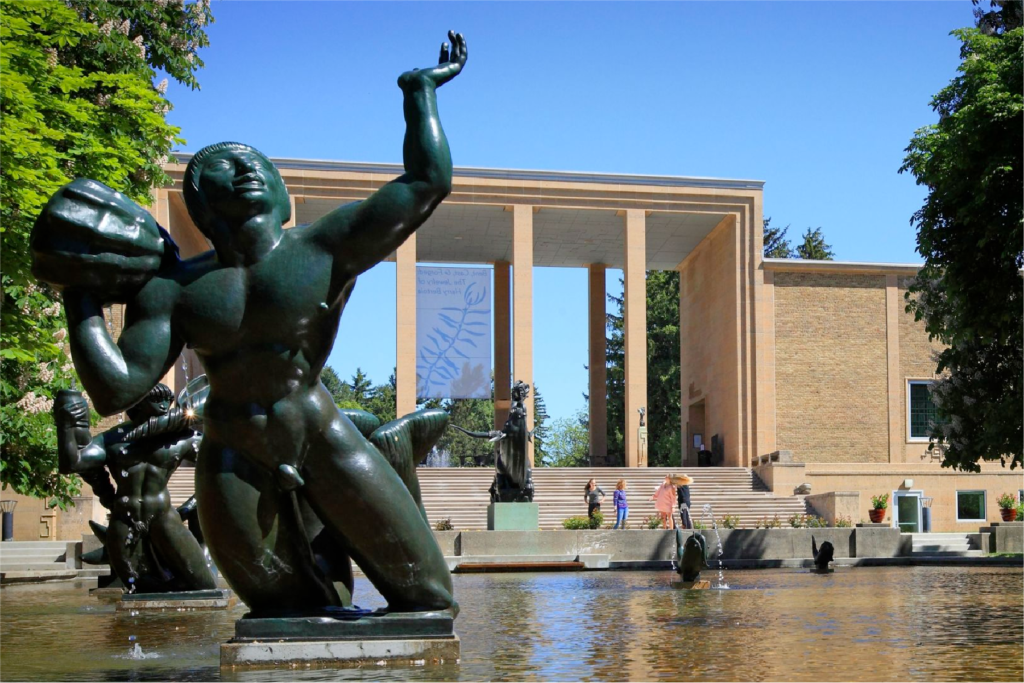 We will venture to Bloomfield Hills to visit Cranbrook, a National Historic Landmark and world-renowned center for education, science and art. Comprised of a graduate Academy of Art, a contemporary art museum, the Institute of Science, and the oldest manor house in Detroit, Cranbrook 319-acre campus features the work of world-renowned architects such as Eliel Saarinen, Albert Kahn, Steven Holl, Tod Williams and Billie Tsien, Rafael Moneo, Peter Rose and sculptors Carl Milles, Marshall Fredericks and others. We will tour the Saarinen House, visit the museum's vault and provide you time to explore the pristine and verdant grounds and gardens.
12:30 PM – Depart Cranbrook
12:45 PM – Lunch – Robert Taubman Residence, Bloomfield Hills
3:00 PM – Motown Museum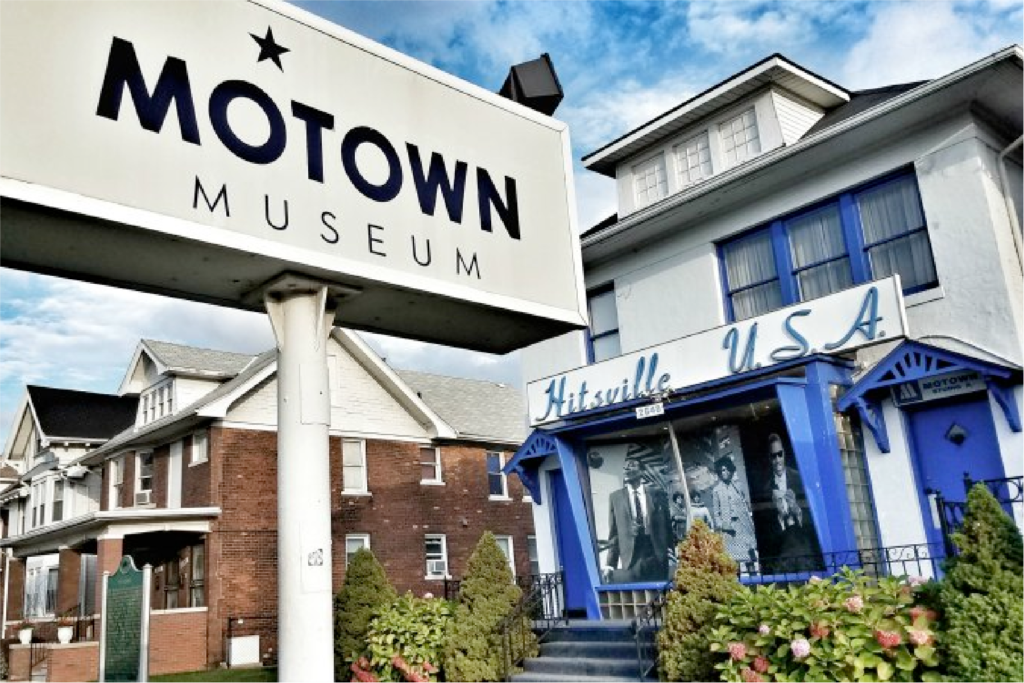 From the second you walk through the front door, you'll be greeted with the classic voices of Motown. Long known as Hitsville USA, the world-famous Studio A is Motown's first-ever recording studio, where The Temptations, Diana Ross & The Supremes, Marvin Gaye, The Jackson 5 and countless others recorded some of the greatest songs of all time. Don't be surprised if the music moves you to sing and dance!
4:00 PM – Depart Motown Museum
4:30 PM – Activity – TBD
7:00 PM – Dinner – Lady of the House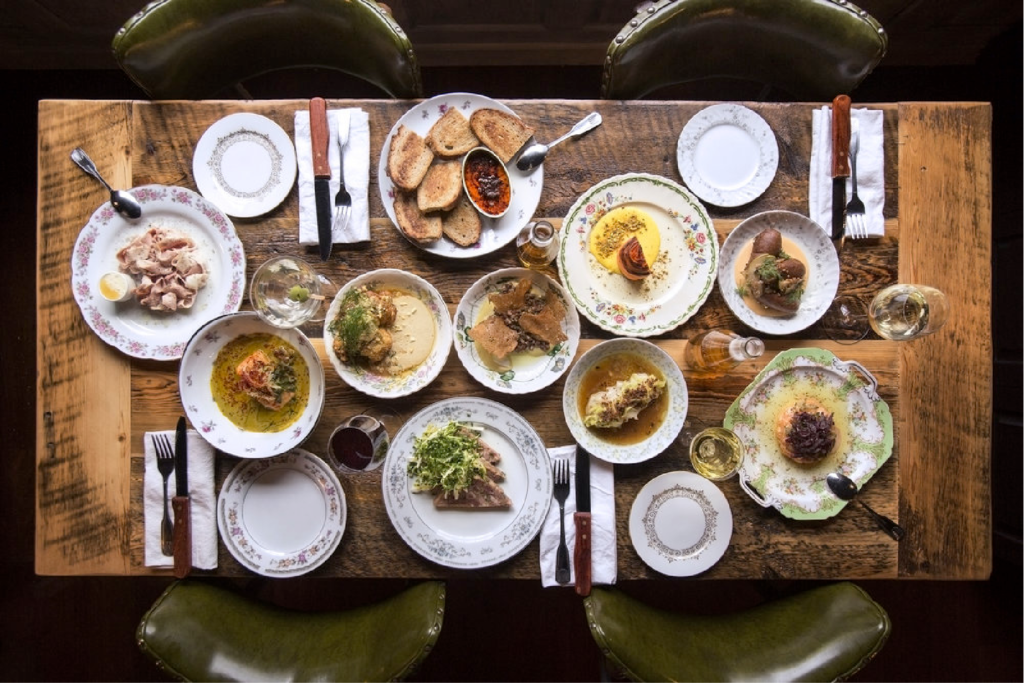 A restaurant with a zero-waste mission, and a chef with a passion for fine dining and a deep commitment to community sourcing, Lady of the House is more than a hot farm-to-table dining spot, it's an exquisite "dinner party every night", according to founder and chef Kate Williams. She backs up her assertion by serving her creations on her own grandmother's fine China. Lady of the House is a truly localized experience where you can taste the passion in every bite.
DAY 3: MONDAY, MAY 4
8:00 AM – Breakfast
9:00 AM – Group Departure
9:15 AM – Guardian Building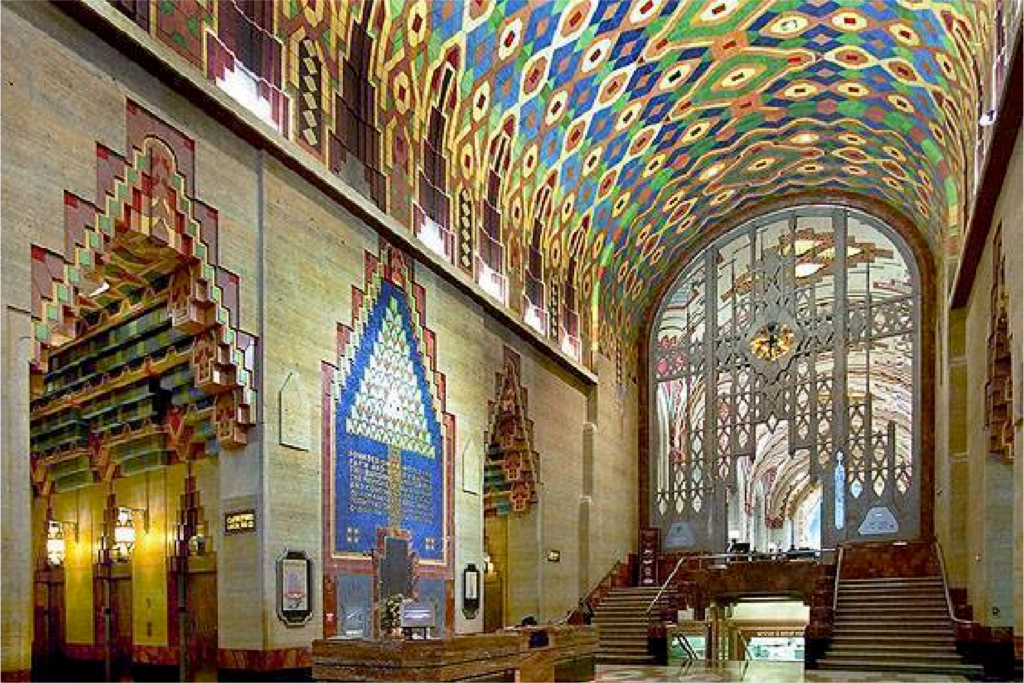 The Guardian Building is a landmark skyscraper within Detroit's Financial District. Built in 1928 and finished in 1929, the building was originally called the Union Trust Building and is a bold example of Art Deco architecture. The building has undergone recent award-winning renovations. It was designated a National Historic Landmark on June 29, 1989, and the associated Detroit Financial District is on the National Register of Historic Places. We will stop this landmark for a short but sure-to-be memorable visit.
10:00 AM – Private Home: W. Hawkins Ferry House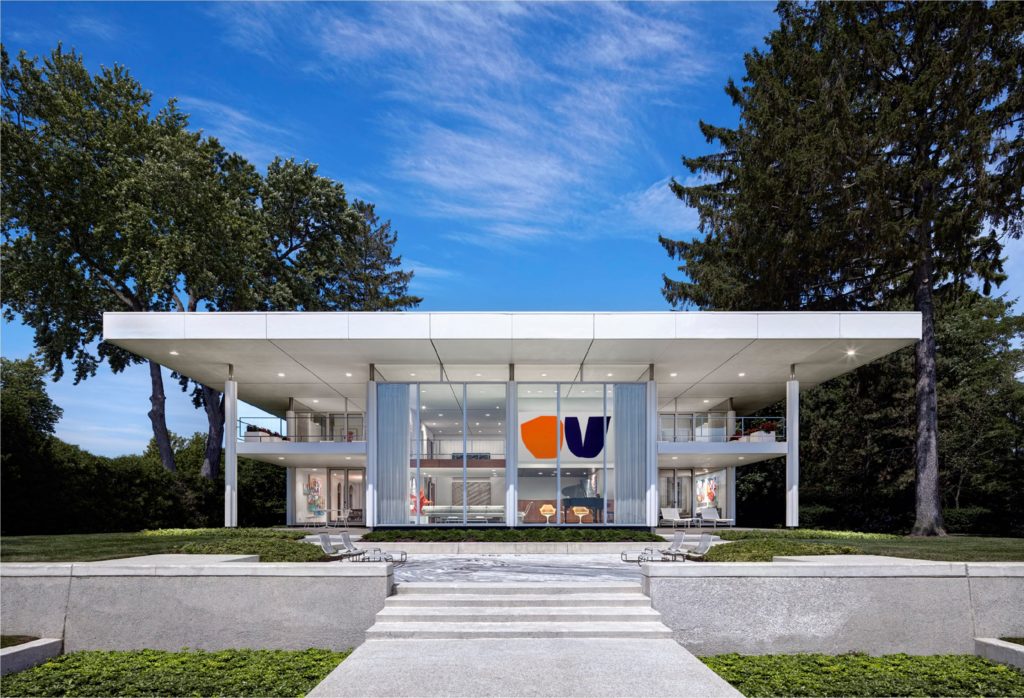 JJ and Anthony Curis have graciously invited to their dramatic, modernist home in Grosse Pointe Shores. Built in 1964 by the noted architect William Kessler for the acclaimed art collector W. Hawkins Ferry, the house is furnished with modernist designs from Saarinen furniture to works by Florence Knoll. Not to mention a contemporary art collection that takes advantage of the natural light and expansiveness of the house. We will also see one of their special community projects in development and hear about their plans to revitalize and reimagine their beloved city with art.
11:00 AM – Depart W. Hawkins Ferry House
11:30 AM – Curis Development Project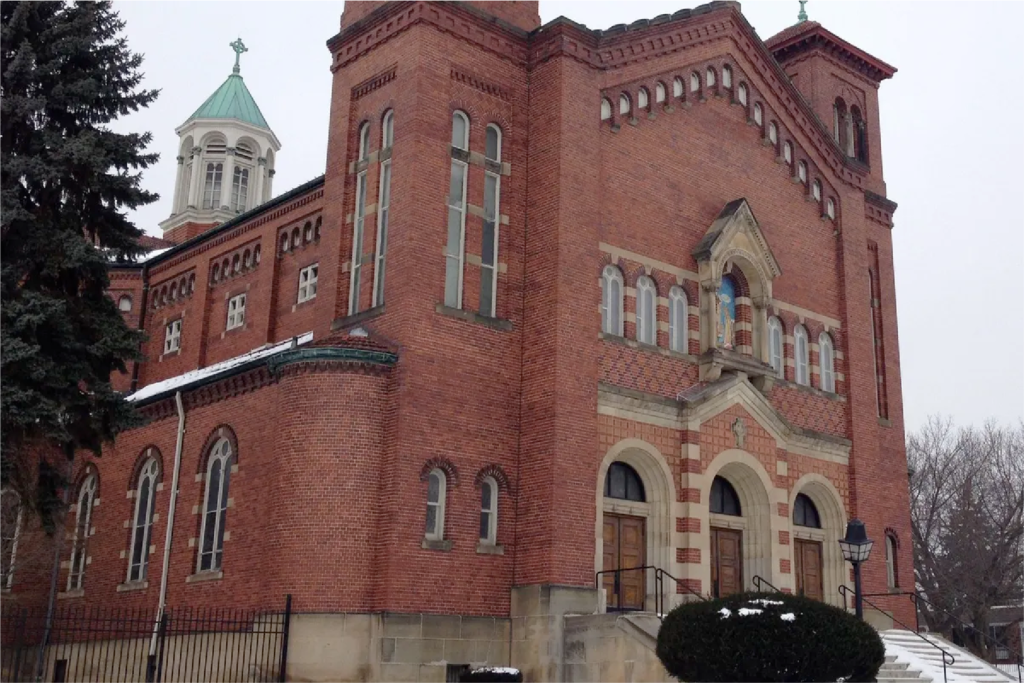 Originally known as Annunciation, the former church and rectory at 1265 Parkview Street is in the process of being repurposed into a multi-cultural space for exhibitions, performance and public projects. New York-based architecture firm Peterson Rich Office is leading the design of the revitalized church which will act as an anchor for additional arts-based developments in the surrounding neighborhood of East Village.
12:30 PM – Lunch
2:00 PM – Murals in the Market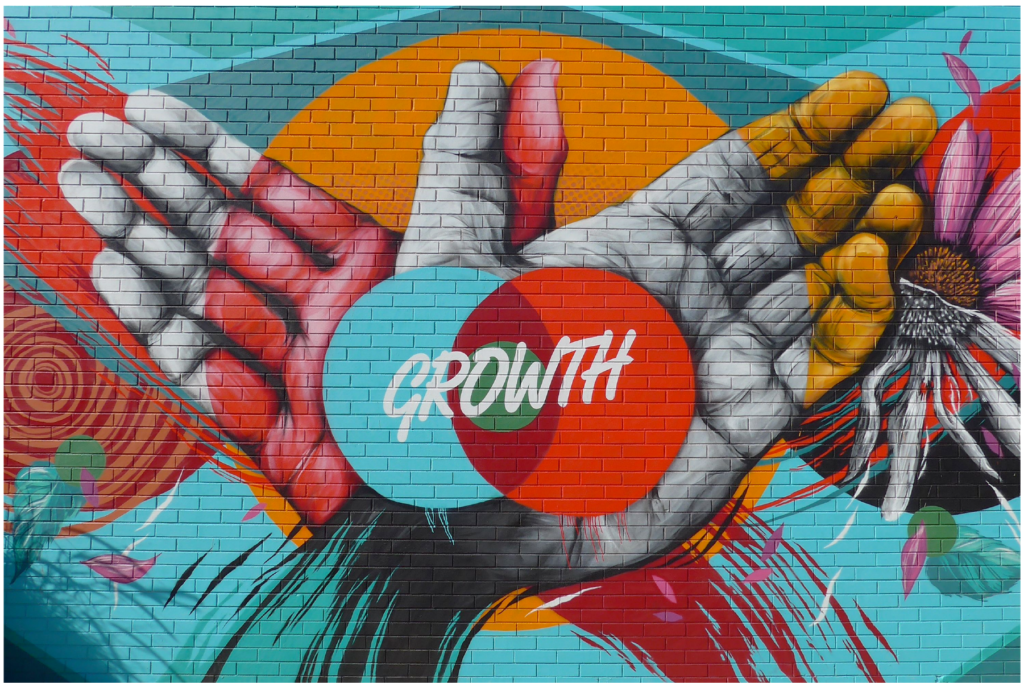 Detroit artists have found creative expression in visual arts in the form or murals. This public art is on full display in the historical Eastern Market, including paintings by Hebru Brantley, Ouizi and Tashif Turner. Murals in the Market, a public art project with an annual September festival has been named one of the top mural festivals in the world and Festival Director, Roula David will guide us through hundreds of murals. Capture some amazing photos!
3:30 PM – Pewabic Pottery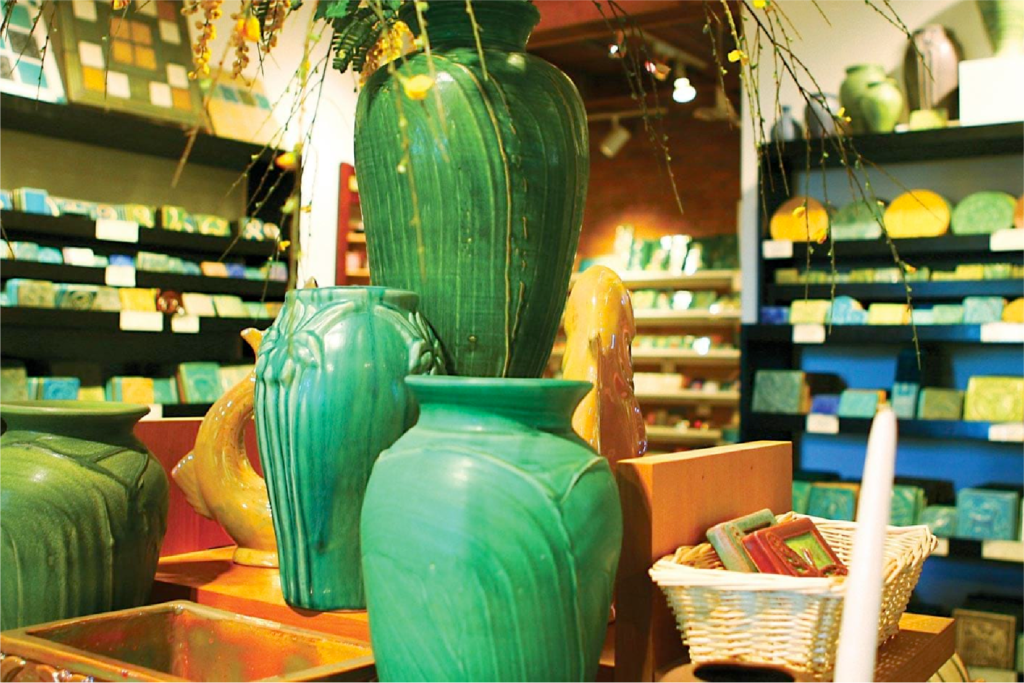 Founded in 1903, Pewabic Pottery was part of the early 20th century Art & Crafts design movement. Pewabic tiles and pottery works can be found in the décor of the Guardian Building, the Shinola Hotel, and many other recognizable landmarks around Detroit, as well as buildings in New York, Washington DC, Houston, Chicago, and in display collections at the Detroit Institute of Arts, the Freer Gallery of Art and the Louvre in Paris. During our visit to Pewabic, we will tour the tile gallery, the collection of North American artists, the production area, and the education studio, ending with a chance to buy something to take home.
4:30 PM – Depart Pewabic Pottery
5:00 PM – Arrive Library Street Collective & Belt Alley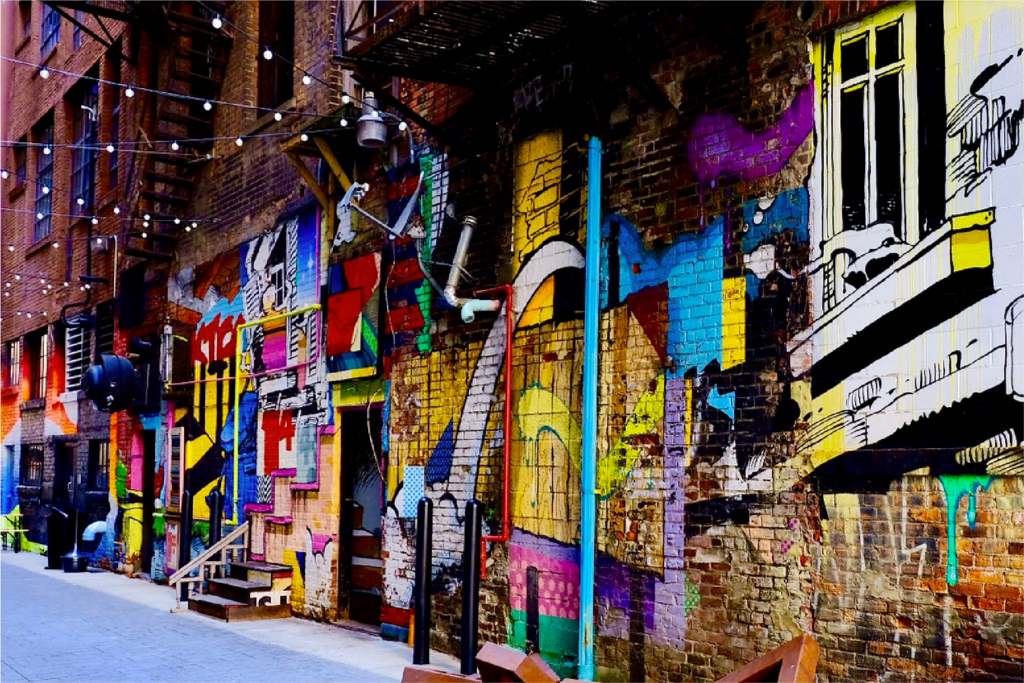 JJ & Anthony Curis' Library Street Collective is on a mission to highlight emerging and established artists in the contemporary fine art world. The gallery often hosts a traditional artist roster, while also contributing to the revitalization of Detroit by commissioning artists from around the city and all over the world to make public art throughout Detroit's public, private, and heritage spaces. We will walk through Belt Alley's public art space and enjoy a drink at a blacklight art bar with
street art aesthetics.
7:30 PM – Dinner – San Morello @ Shinola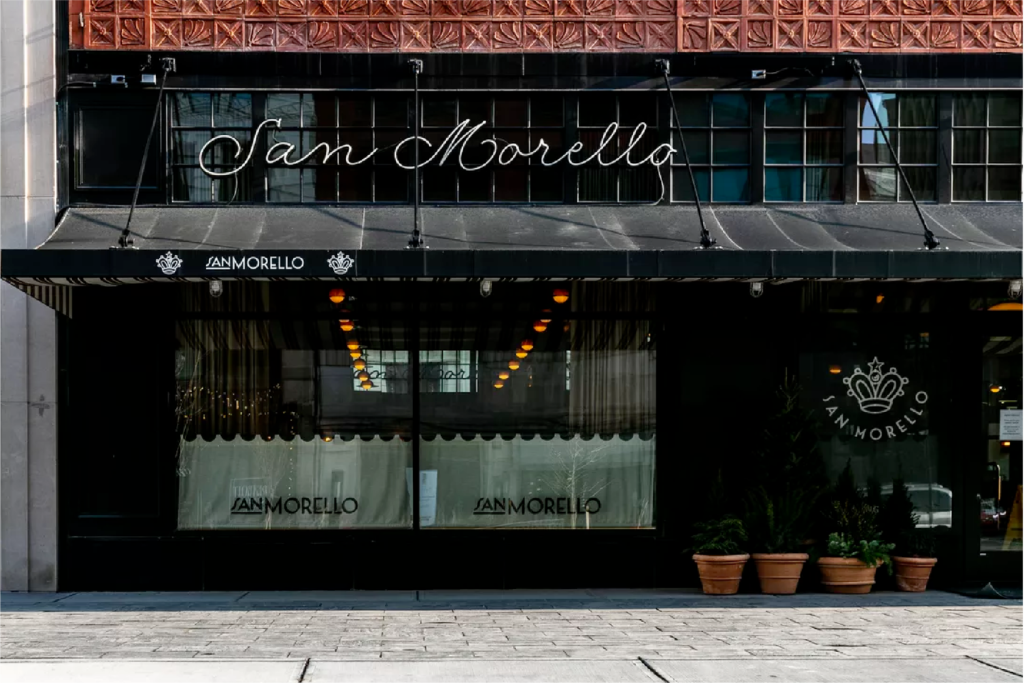 The latest venture by famed James Beard Award winning chef Andrew Carmellini, San Morello serves southern Italian fare and fits well with Shinola's high-end, contemporary vibe. Carmellini, who earned a Michelin star in 2006, is a high caliber culinary star, unrivalled in Detroit. With two full time staffers crimping ravioli and cutting pasta, and a burrata and pesto dish that stops the presses, San Morello prides itself as much on the sense of modern Italia as the journey the food takes to your plate. Our finale dinner in Detroit will end the trip on a culinary high note.
DAY 4: TUESDAY, MAY 5
Morning – Free to explore downtown Detroit on your own
Departures – Private transfers from Shinola Hotel to FBO & DTW until 1:00 PM
*Itinerary subject to change