NEW DATE: AUGUST 25, 4PM
POSTPONED - Laurie Anderson: All The Things I Lost in the Flood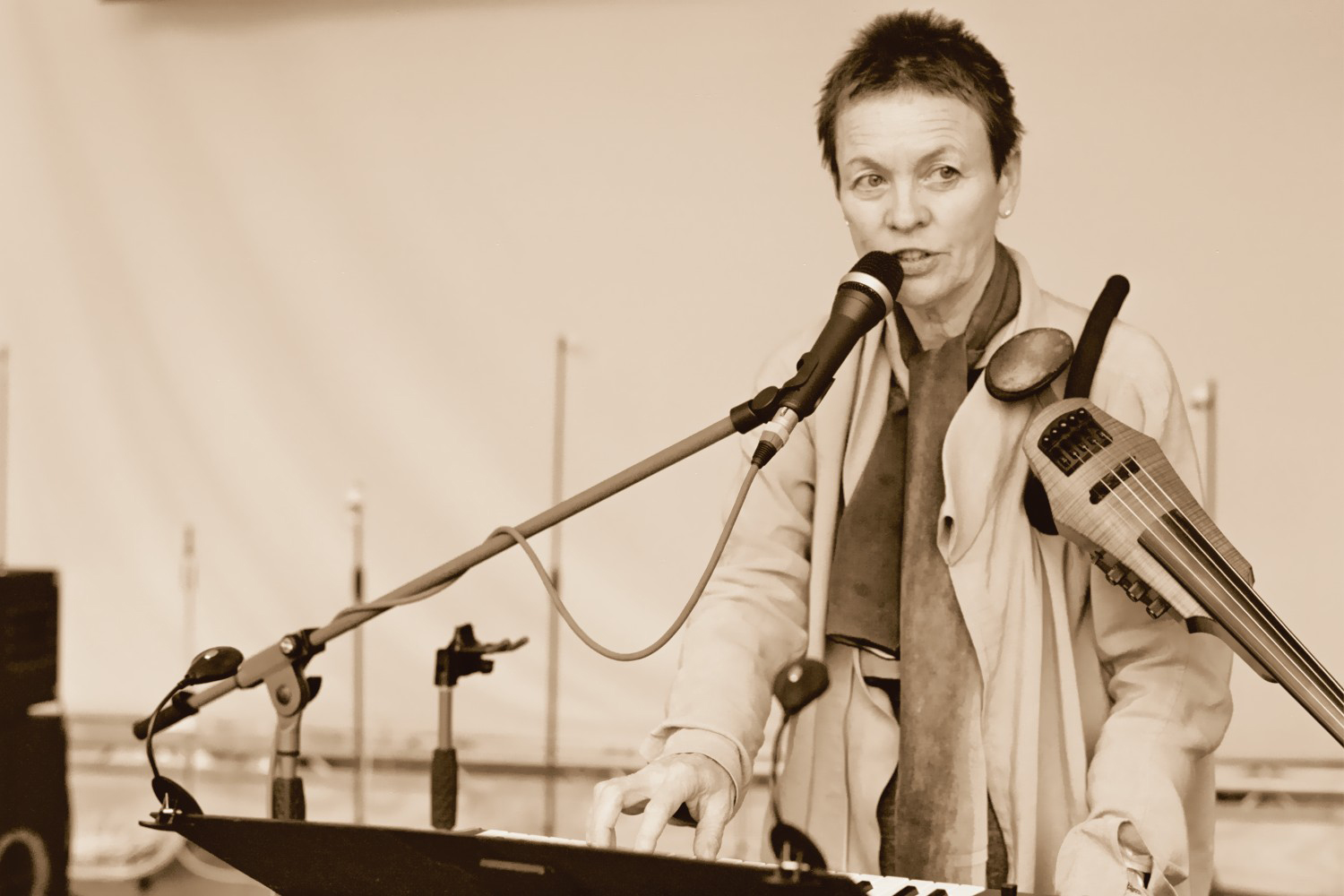 Overview
A special message from Laurie:
"I'm so sorry to have to postpone the show this Saturday. I just learned today that I have to have eye surgery and won't be able to perform by then. We decided to postpone until August 25 at 4 pm. So sorry to inconvenience you and hope you can come in August. Have a great summer and see you then." 
Directly following the release of her collection of essays, All the Things I Lost in the Flood, Laurie Anderson continues to explore the power and perils of language and storytelling in a presentation that mines the personal archive of her forty-year body of work.
Virtual Reality Experiences
Please choose an exhibit to make a reservation for. To view both experiences, reservations must be made separately for each. Reservations are 15 minutes each.
Laurie Anderson

Artist

Laurie Anderson who was the recipient of the 2011 Guild Hall Lifetime Achievement Award in the Visual Arts will be showcased in all three museum Galleries. Anderson is an avant-garde artist, composer, musician and film director whose work spans performance art, pop music, and multimedia projects. Initially trained in violin and sculpting, Anderson pursued a variety of performance art projects in New York during the 1970s, making particular use of language, technology, and visual imagery. All of these elements are still a vital part of her artistic output.
Event Sponsors
All Theater Programming is supported by generous gifts from Barbara Slifka, Marders, and the Daryl and Steven Roth Foundation, and funding from The Ellen and James S. Marcus Endowment for Musical Programming, The Harold and Mimi Steinberg Charitable Trust, The Hess Philanthropic Fund, The Melville Straus Family Endowment, and Vital Projects Fund, with additional support from Brown Harris Stevens, Forever Bungalows, and public funds provided by Suffolk County.
Become a Sponsor