KidFEST:
Dan Zanes with Claudia Eliaza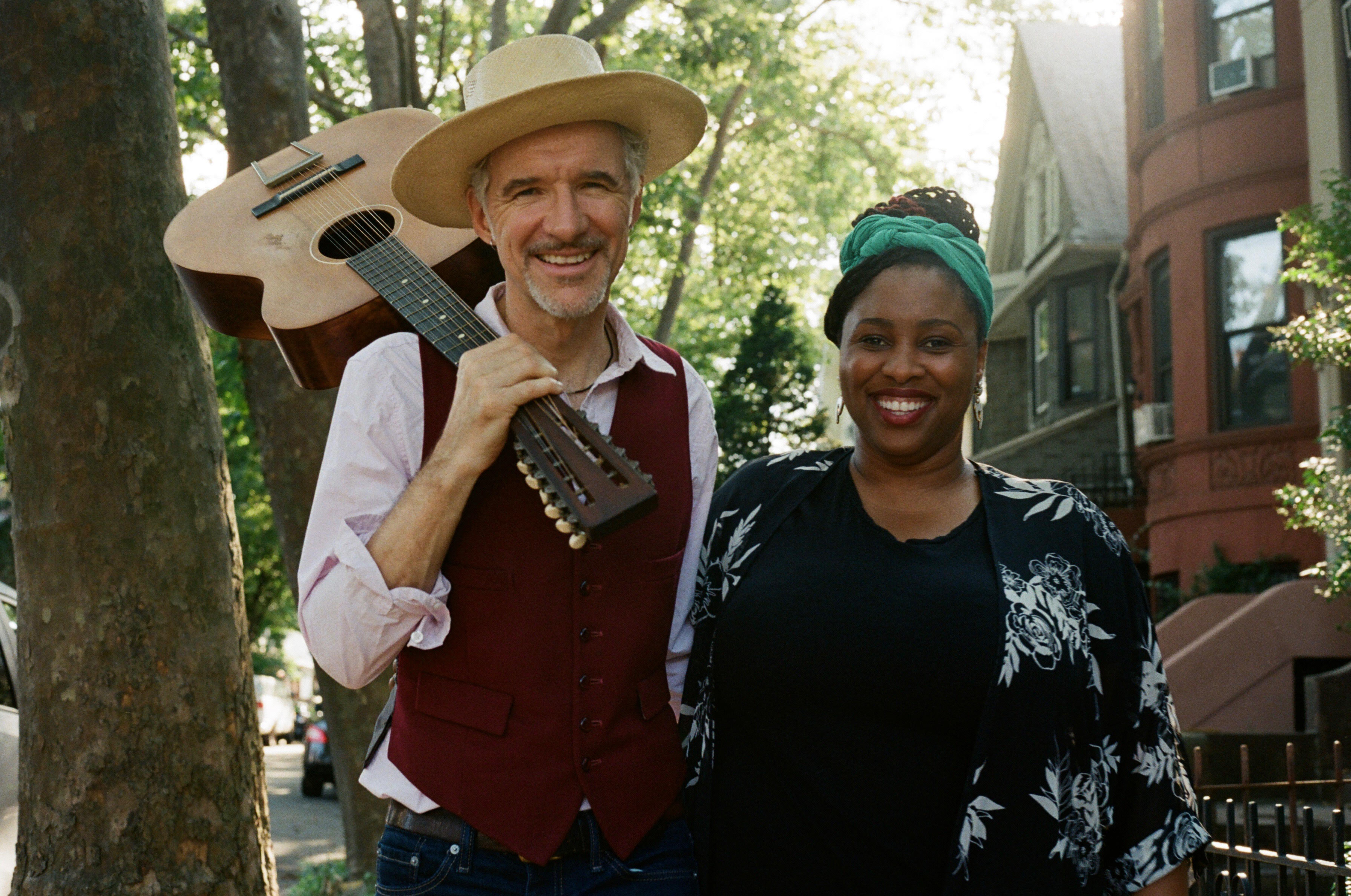 Overview
Dan Zanes – vocals, guitar, mandolin, harmonica, percussion
Claudia Eliaza – vocals, flute, trombone, percussion, guitar
Grammy Award winner Dan Zanes and Haitian-American jazz vocalist / Music Therapist Claudia Eliaza perform Dan's most loved songs as well as the children's music of folk icon Lead Belly which is featured on Dan's latest CD, Lead Belly, Baby! The shows are highly interactive. The audience is always invited to sing and dance along in what might be called a casual, and subversively educational, party atmosphere. The music, based in a variety of folk traditions, is homespun, sophisticated, and artful. These shows appeal to audiences of all ages and The Duo is adept (and well loved) in school settings. Claudia Eliaza's Music Therapy background has given the duo additional ways to find meaningful connections and grow a wider audience.
Best enjoyed by age 3 and up.
Event Sponsors
All Theater Programming is supported by generous gifts from Barbara Slifka, Marders, and the Daryl and Steven Roth Foundation, and funding from The Ellen and James S. Marcus Endowment for Musical Programming, The Harold and Mimi Steinberg Charitable Trust, The Hess Philanthropic Fund, The Melville Straus Family Endowment, and Vital Projects Fund, with additional support from Brown Harris Stevens, Forever Bungalows, and public funds provided by Suffolk County.
Become a Sponsor