Overview
If you are interested in placing an absentee bid, you can either contact Cailin Kaller, 631-324-0806 ext 13. or ckaller@guildhall.org or bid on Charitybuzz.
Live Auction Lots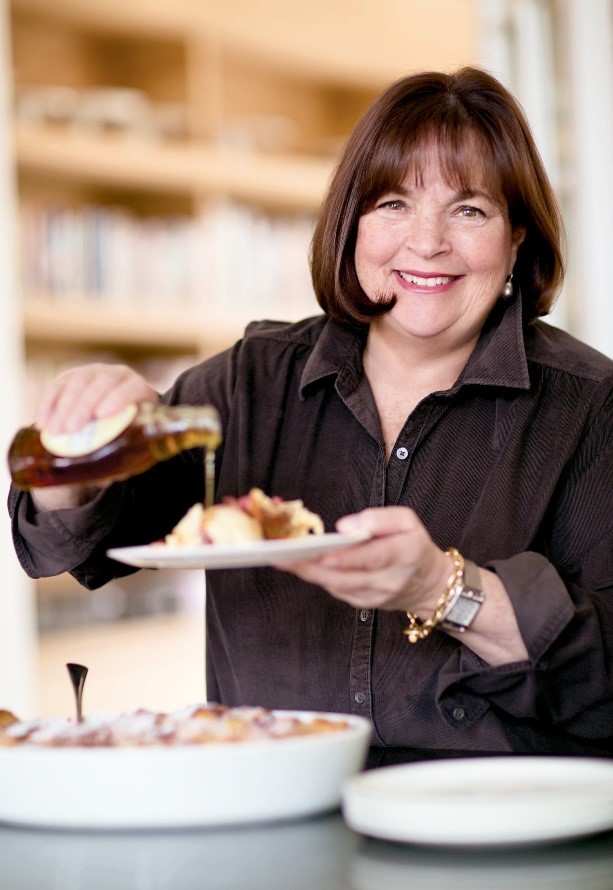 Ina Garten
Brunch at 1770 House and Private Tour of Ina Garten's Garden
Estimated Value: Priceless
Ina Garten, the Barefoot Contessa, is a true connoisseur of all things food on the East End. Experience a slice of Hamptons life with this exclusive package that includes a brunch for 6 hosted by Ina at East Hampton's picturesque 1770 House Restaurant & Inn. Following brunch, your party is invited to stroll down Main Street with Ina to her nearby barn for a tour of her private gardens. Don't miss out on an opportunity to dine with a pioneer of the East End's rich culture of culinary excellence!
Brunch will be located at 143 Main Street, East Hampton, New York and held on a mutually agreeable weekday at 10am between January 1 and August 1, 2019. Travel and accommodations are not included.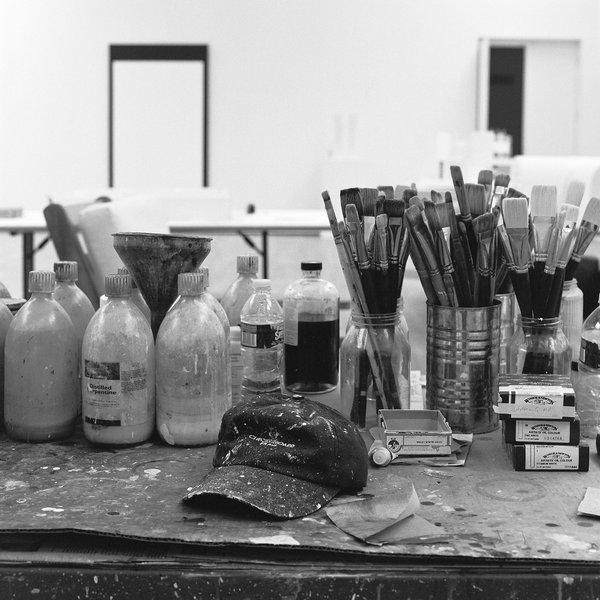 Ellsworth Kelly Studio
Private Tour of Ellsworth Kelly's Studio and Private Jet Transport
Estimated Value: Priceless
Allows for a 6-person private tour of Ellsworth Kelly's Studio in Spencertown, NY. Includes Private Jet transport from NYC to Columbia County Airport and back, as well as car transport to and from the studio.
Ellsworth Kelly was known not only as a painter, sculptor, and printmaker, but as an essential innovator and pioneer of the American art movement. Mr. Jack Shear, his husband and director of the Ellsworth Kelly Foundation, leads this truly once-in-a-lifetime opportunity of a private tour for 6 through Ellsworth Kelly's airy and sun-soaked studio in Spencertown, New York. Mr. Shear has preserved the studio in the working condition it was left in by Mr. Kelly, allowing for a unique insight into the beautiful life and work of one of America's beloved artists. Kelly's work, rooted in minimalism with an emphasis on line, color, and form, was largely done in his upstate studio where he lived and worked for nearly fifty years. In addition to the works of Mr. Kelly, the lucky winners will be able to see many works from Kelly and Shear's eclectic private collection. This incredibly rare experience allows for a journey straight through the heart of art history.
Tour will be held on a mutually exclusive weekday over the next 6 months. Photo by Jack Shear.

Susan Stroman
Rehearsal with the 5-time Tony Award-winning Director and Choreographer
Estimated Value: Priceless
Get a front-row look at the formation of a new classic with this Broadway fanatic's dream. This is a rare opportunity to observe a rehearsal in a New York City studio of the world premiere of Marie, a musical based on the story of Degas' sculpture Little Dancer Aged Fourteen. Directed and choreographed by five-time Tony Award-winner Susan Stroman (The Producers, The Scottsboro Boys, Contact) and starring Tiler Peck, the star dancer at the New York City Ballet, Marie follows a young woman caught between the conflicting demands of life and art, and an artist with one last chance for greatness. This new work features soaring music by Tony Award-winning composers Lynn Ahrens and Stephen Flaherty (Ragtime, Once on This Island, Anastasia).
This is only available the week of February 25 to March 2, 2019.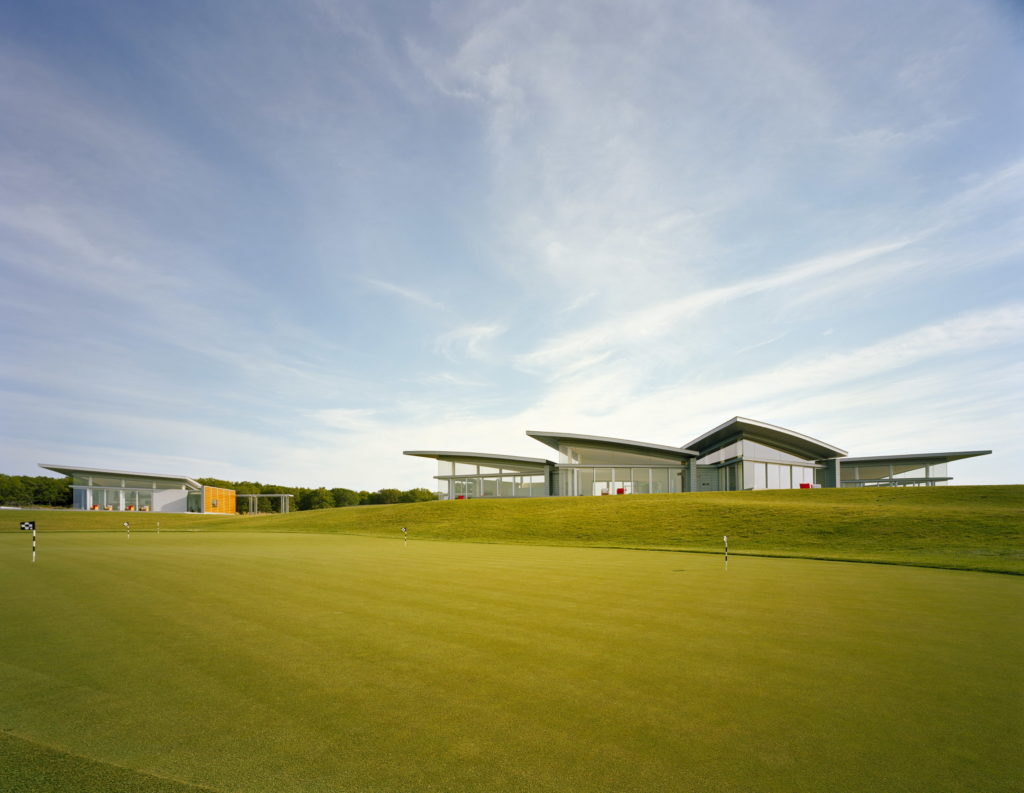 The Bridge/Bob Rubin
Experience everything The Bridge has to offer, hosted by owner Bob Rubin
Estimated Value: Priceless
You and 11 guests will have the RARE opportunity to enjoy the pristine golf course, grass tennis courts, art and sculpture collections, and haute cuisine of The Bridge.
Owner Bob Rubin will lead a tour of his extensive art collection on display at the club –including commissions by Richard Prince, Tom Sachs, and Blair Thurman, as well as works by César, Warhol, Tinguely, Ed Ruscha, Ray Johnson, Larry Sultan, Sylvie Fleury, Peter Cain, Robert Bechtle, Richard Avedon, William Eggleston, and many others. The collection is artfully blended in with golf and racing memorabilia evocative of the site's sporting past as an automobile race circuit.
After enjoying cocktails on the clubhouse terrace and enjoying the sunset from Long Island's highest elevation, you and your guests will sit down to a specially prepared dinner by The Bridge's chef, Joel Dennis, accompanied by wines from Rubin's cellar.
Rubin has curated art and architecture exhibitions at the French National Library, Los Angeles MoCA, the Hammer, the Museum of the Moving Image, and Columbia and Yale Universities and is the author of four books: Richard Prince: American Prayer, Jean Prouve: Tropical House, Avedon's France: Old World, New Look, and Walkers: Hollywood Afterlives in Art and Artifact.
He is currently at work on a second book project with Richard Prince, to be published early in 2019.
This is only available in Jun 2019.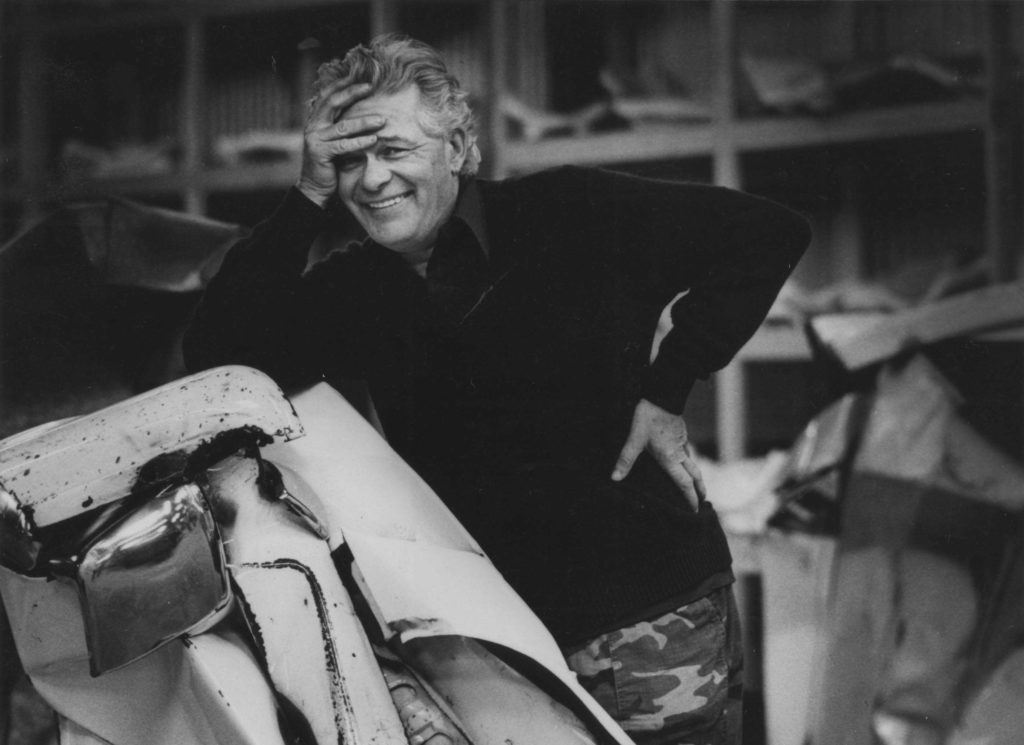 The Estate of John Chamberlain
This unique experience includes a private tour of John Chamberlain's studio and lunch with Alexandra & Prudence Fairweather on Shelter Island.
Estimated Value: Priceless
Nestled amongst the trees of Shelter Island, enjoy once in a lifetime opportunity to take a look at the life and archive of the renowned artist John Chamberlain. The winner of this unique item will have the chance to uncover one of the artist's archive boxes, discovering unique items and photographs that haven't been seen before.

John Chamberlain was born in 1927 in Rochester, Indiana, and died in 2011 in New York. Chamberlain's first retrospective at the Solomon R. Guggenheim Museum, New York (1971) was followed by more than one hundred solo exhibitions throughout his lifetime. Chamberlain's focus on discovered or spontaneous correlations between materials has prompted the interpretation of his work as a kind of three-dimensional Abstract Expressionism.
Maximum 4 people. Visit needs to take place during the summer of 2019.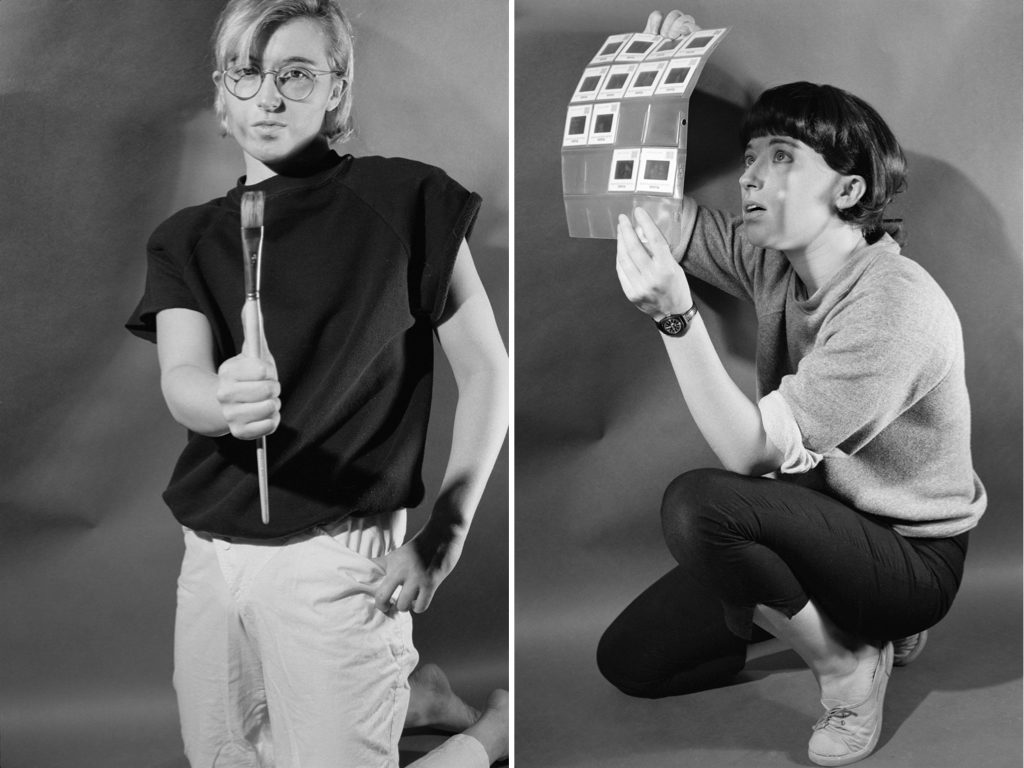 Cindy Sherman
Untitled (Male/Female Artists)
Estimated Value: $10,000
Year: 1980/2012
2 Silver Gelatin Prints, 10 x 8 inches

Silent Auction Items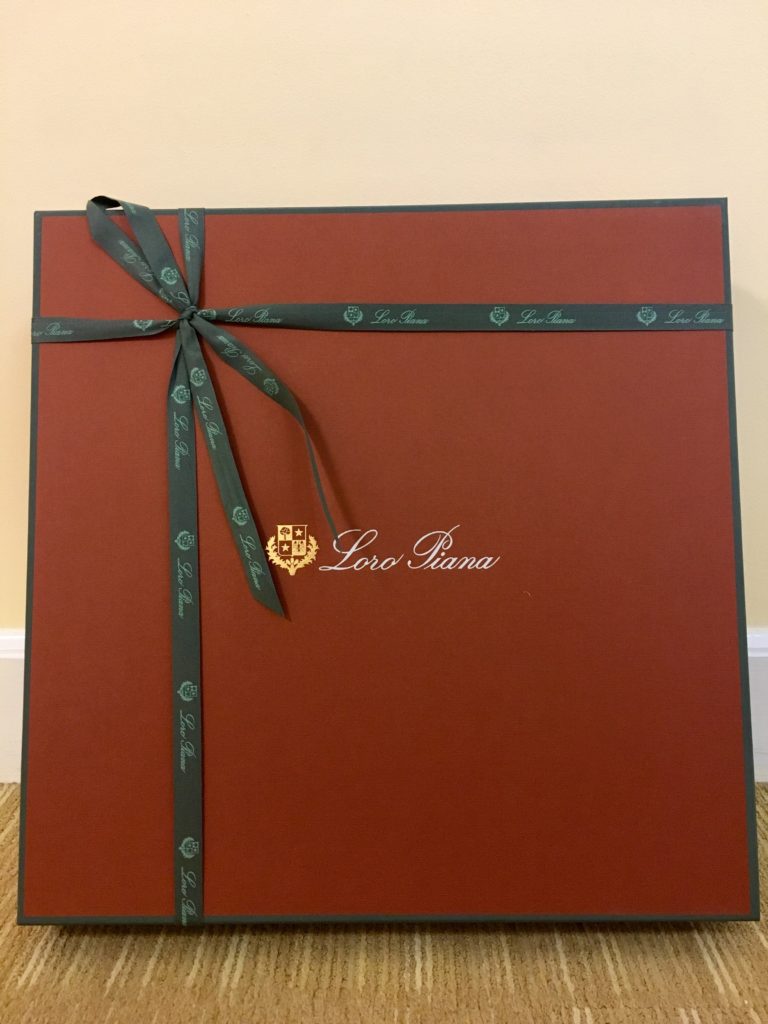 Paso Doble Blanket by Loro Piana
Estimated Value: $750
Paso Doble celebrates the superlative quality and natural refinement of pure merino wool. Applying special techniques that draw on our textile heritage, this exclusive raw material has been crafted into a sophisticated double fabric. The two layers, in different shades, are created together directly on the loom, then joined by the finest of threads. Offering refined colour combinations that can be used to create a host of different styles, this is the ideal solution for discerning interiors. Loro Piana Interiors offers an exclusive made-to-measure service to select the perfect shade for every style of décor. Loro Piana Interiors products can be further customized with sizes, borders, or logos, monograms and initials.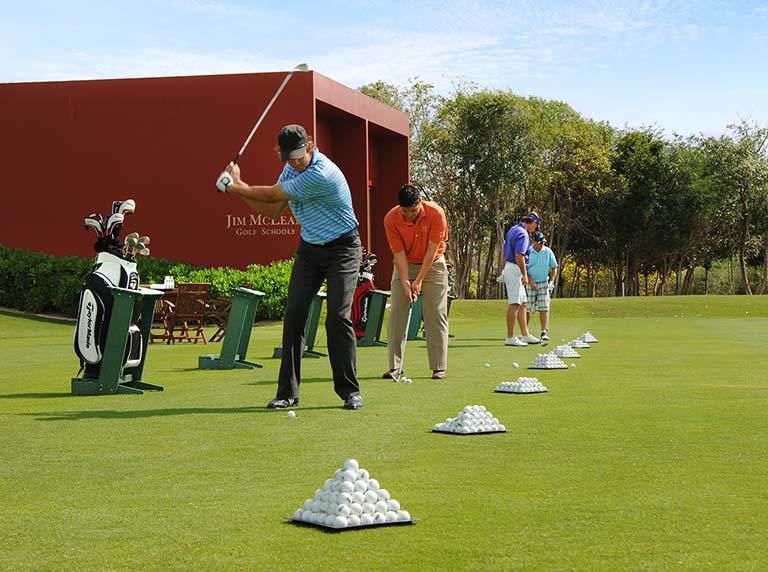 Private Golf Lesson at the Jim McLean Golf School with Director of Instruction, Grayson Zacker
Estimated Value: $750
The Jim McLean Golf School is the "be all, end all" when it comes to golf instruction. Learn from the very best with Grayson Zacker, the Director of Instruction at Jim McLean and Lead Master Instructor at the Biltmore Miami, who will provide a 3-hour private golf lesson at the Jim McLean Golf School in Coral Cables, Florida. Lead Master Instructors are hand-selected by Jim McLean. Many are nationally recognized as top teaching professionals and others have over 10 years of experience teaching the Jim McLean System. Our top professionals have extensive teaching resumes and some students include PGA Tour players. You can compare our Lead Masters to a PhD in golf instruction. Grayson Zacker is a Class-A PGA Professional, one of Golf Digest's "Best Young Teachers in America", a "Top 40 instructor under the age of 40" in the US, and recipient of the 2015 "Teacher of the Year" award in the South Florida PGA Southern Chapter. Grayson grew up near Philadelphia, Pennsylvania and was one of the top junior golfers in the region (low tournament round 67). He has been playing golf since he was 5-years-old and working in the golf industry since the age of 14. Grayson attended Penn State University, graduating from the Professional Golf Management program, a major designed specifically for the golf industry. Grayson joined the Jim McLean Golf School in December of 2008 and since has had thousands of hours of teaching experience with players of all abilities. Grayson employs a positive approach to teaching that is guaranteed to help you accomplish your goals in golf!


Private Shopping Trip at Theory with over $500 worth of gift cards
Estimated Value: $1,000
Enjoy a private shopping experience for you and up to 4 friends at Theory Southampton or Theory East Hampton. Includes a $300 giftcard for you and $100 gift cards for each friend who attends. Valid on full-price Theory merchandise at Theory Hamptons locations only until August 31, 2018.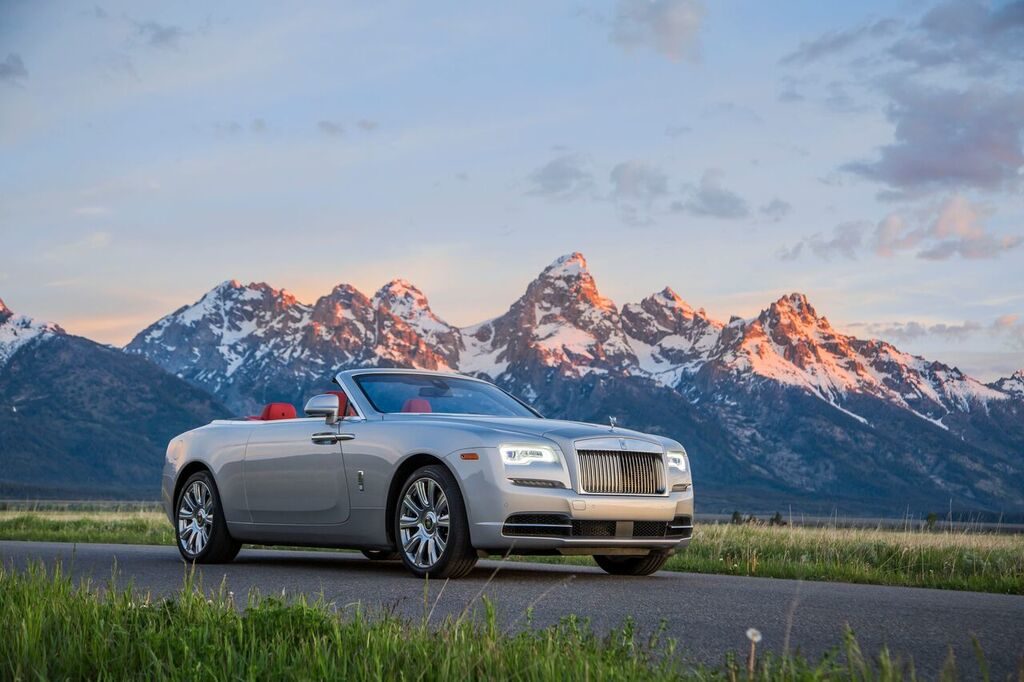 Rolls-Royce Weekend Experience with the Dawn Model
Estimated Value: $7,500
The new Dawn has arrived. Rolls-Royce invites you to spend an unforgettable experience like no other. Spend a weekend capturing the exhilaration of open-top driving within an interior crafted in anticipation of moments between friends. Your journey begins at Dawn. Your entry is valid for a 48 hour extended Test Drive Experience of the Rolls-Royce Dawn. Available in either Manhattan, Greenwich, or the Hamptons.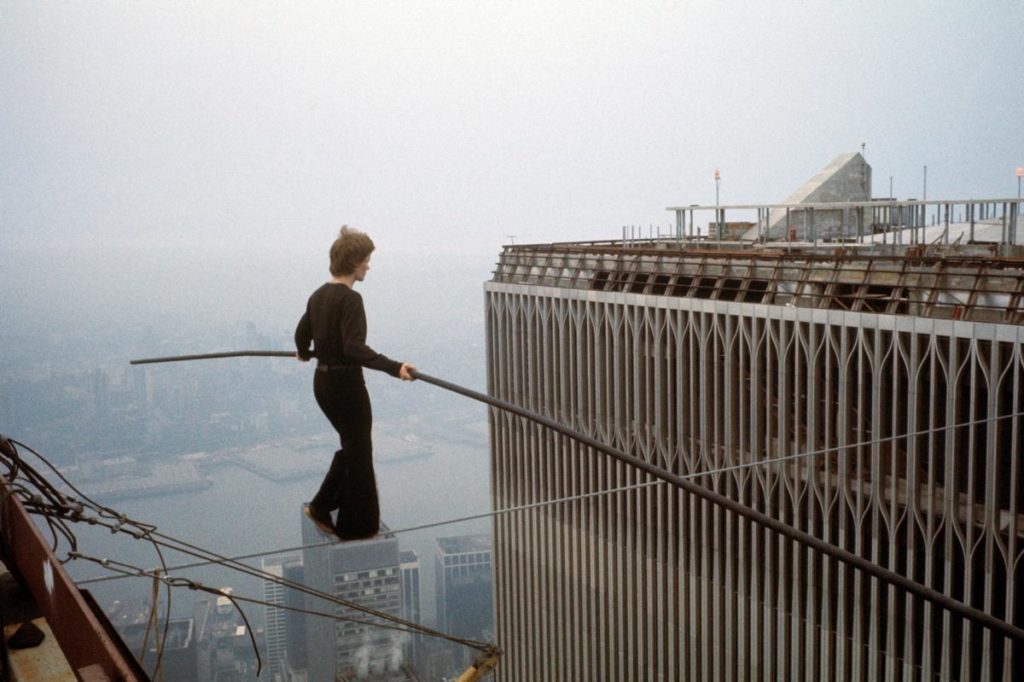 Lunch for 4 with Philippe Petit at La Grenouille
Estimated Value: $1,500
Spend an afternoon with the man who walked a wire between the World Trade Centers…and lived to tell the tale. Philippe Petit, the man known the world over for his daring feats on a tightrope will enjoy lunch with you and 4 friends at La Grenouille, the swanky Parisian-inspired spot The New York Times has called "the last great French restaurant in New York." Classy and classic, with a touch of risk thrown in, just like Petit himself.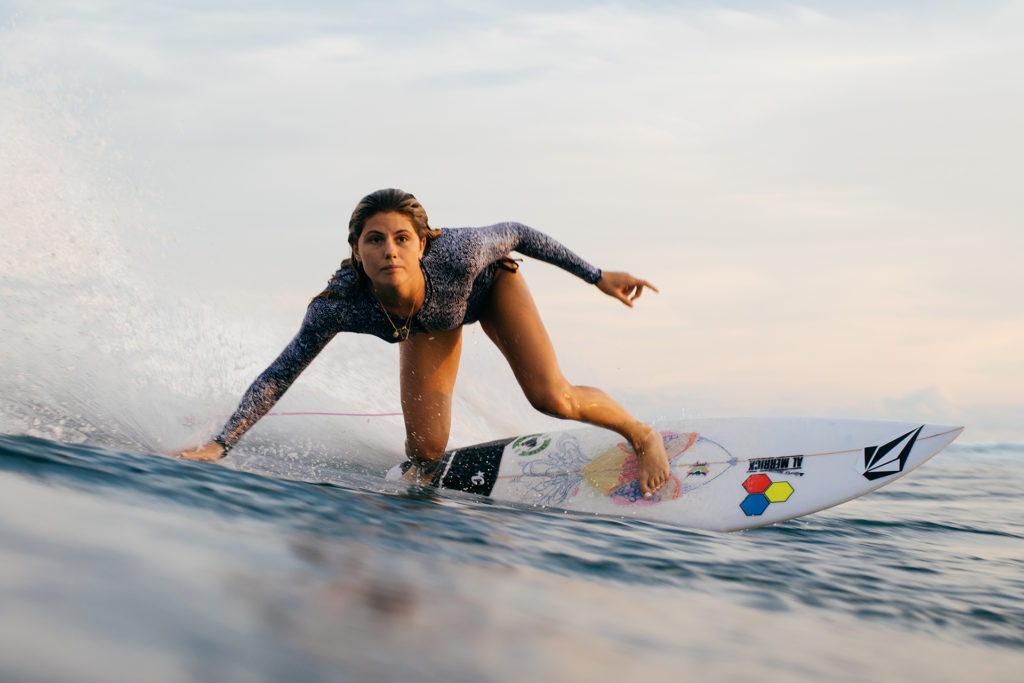 Quincy Davis Surf Experience with lunch in Montauk
Estimated Value: $5,000
Learn from the absolute best. Quincy Davis grew up surrounded by surf. Born and raised in Montauk, New York, Quincy comes from a family of surfers. It was in Montauk where Quincy rode her first wave, fell in love with surfing and by the age of 12, secured a sponsorship with surf wear manufacturer Volcom. Known for her fast and agile yet graceful style, it didn't take Quincy long to become a standout on the junior tour by winning contests around the globe and claiming 1st place at the Corona Pro from 2012 -2015.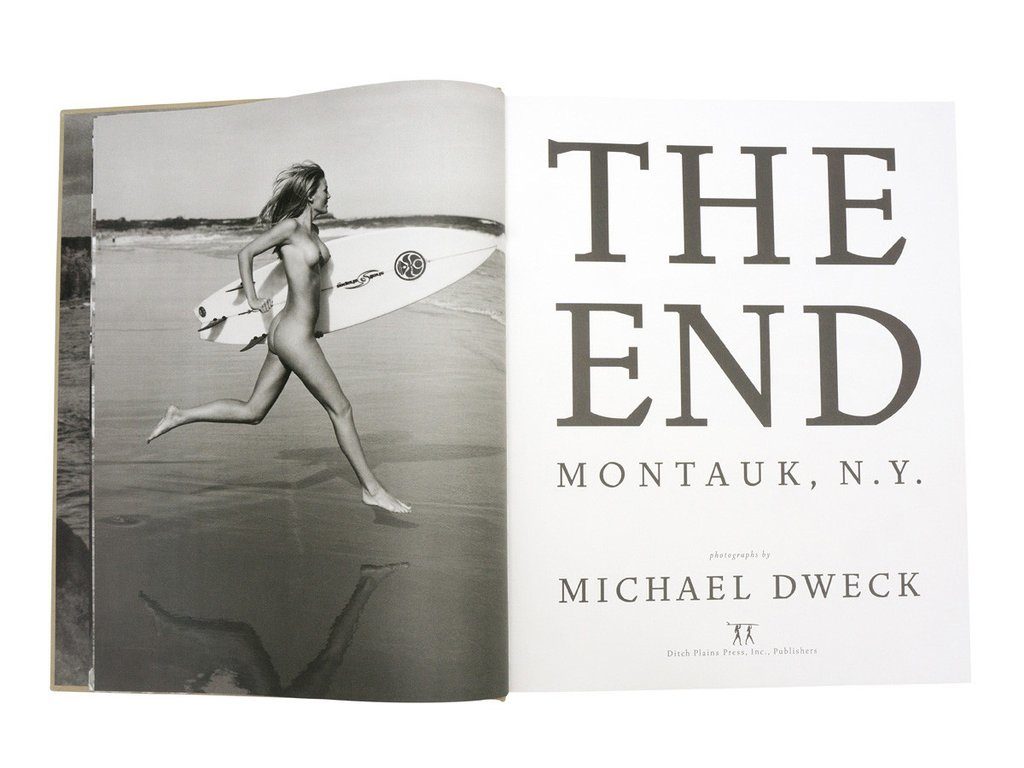 10th Anniversary Box Set of The End, Montauk, NY by Michael Dweck, Including an Original Print
Estimated Value: $8,000 (for both)
The limited edition printing – originally hailed as "the ultimate homage to the sun-kissed surfing life…" – will feature 85 previously unpublished photos, and reflective essays by both Dweck and artist Peter Beard. Originally published in 2004, The End presented an idyllic and erotic portrait of the famed Long Island, NY, fishing community, and offered an idealized glimpse into the lives of the beautiful denizens who comprised its surfing subculture. From the dunes of Montauk's secret surfing haunts, Dweck's first major photographic work told a paradisaical narrative about summer and youth, which blended idealism and documentation to reflect a place and a way of life both fading and being reinvented. The original run, as The New York Times noted, "sold out its first printing of 5,000 books in less than three weeks," and became an instant classic, fueled by its groundbreaking narrative form, and now-iconic images like the cover's nude, Sonya, Dave and Pam in their Caddy, Adriana, and Lilla.


Limited-Edition Fender G.E. Smith Telecaster Guitar
Estimated Value: $5,000
Rock out like G.E. Smith himself and own a piece of music history. The man who led the Saturday Night Live Band and Hall and Oates designed this limited-edition Telecaster for the truest appreciators of what makes GREAT rock and roll.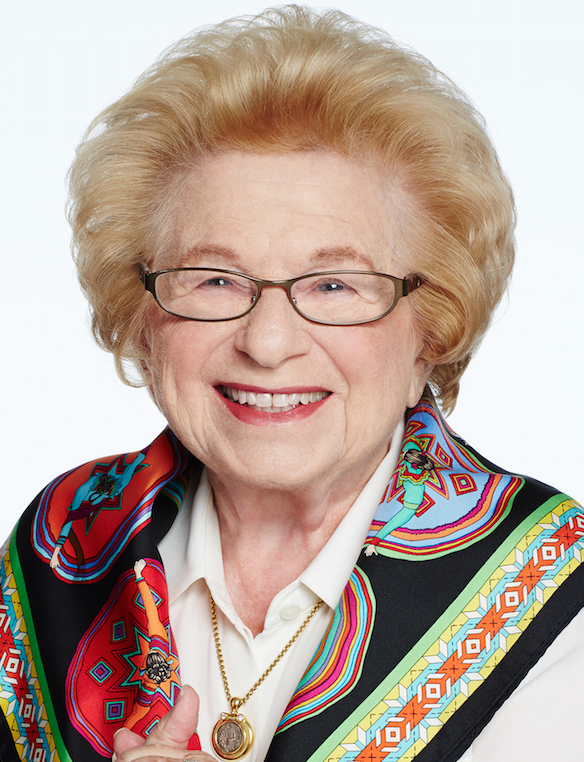 Lunch for 4 with Dr. Ruth at Sardi's in NYC
Estimated Value: $5,000
Dr. Ruth Westheimer is a woman of many hats. For the past 6 decades, Dr. Ruth has pioneered the modern conversation of human sexuality and was on the forefront of bringing "sex talk'" into the modern lexicon. She studied human sexuality extensively and made her knowledge known through her radio show, Sexually Speaking, which later was nationally syndicated as the Dr. Ruth Show and made her known the world over. Delve into conversation with the nation's beloved #1 sex doc with a lunch for 4 at Sardi's in Times Square, seated directly below her very own Sardi's caricature. Now that's a New York moment.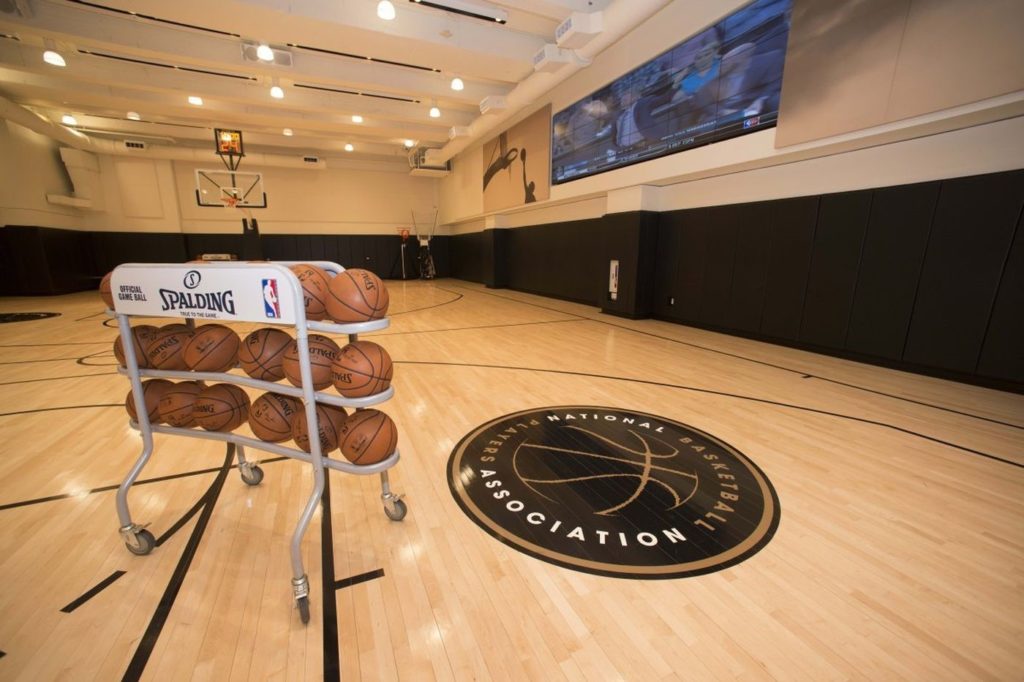 Private Coaching Session and Basketball Clinic at the National Basketball Players Association state-of-the-art Midtown gym facilities and NBPA merchandise.
Estimated Value: $8,000
Train like an NBA star. The National Basketball Players Association is offering a private coaching session and clinic for a parent and child led by NBPA trainers at their state-of-the-art Midtown gym facilities that is used by all NBA teams when they come through New York City. Also included is NBPA merchandise. Give that kid with hoop-dreams the ultimate basketball experience!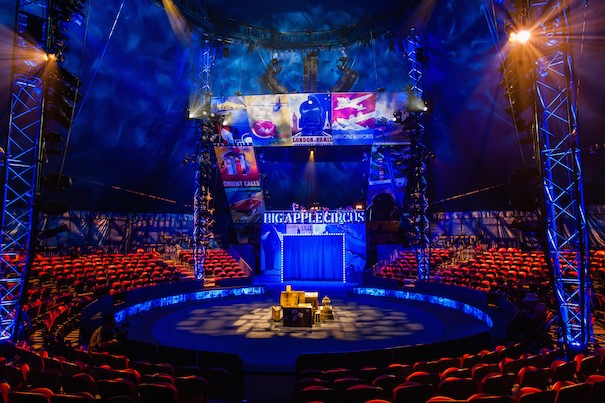 6 Ringside Seats at the Big Apple Circus, backstage tour, and Dinner at Lincoln Ristorante with Big Apple Circus artists.
Estimated Value: $1,500
Wow your children or grandchildren with this ultimate circus experience! Watch the action up close with 6 ringside seats, backstage tour to see how the magic happens, and dinner at Lincoln Ristorante with Big Apple Circus artists.


3-Hour Kiteboarding Lesson at SkyWalk Kiteboarding
Estimated Value: $500
Soar through the waves and sky! At SkyWalk, we learned to kiteboard before the sport was widely taught. We have been a part of the evolution of the sport's teaching methodology for over a decade and have refined our own curriculum and techniques to make your time with us efficient, effective and fun. We believe in one-on-one or small group lessons. We recognize that every student has difference proficiencies and different levels of comfort with various elements of the sport. We strive to give as much personal attention as we can, and know that our students benefit. We teach at Napeague Harbor, a saltwater harbor of Long Island Sound, in Amagansett, NY. Waist-deep hundreds of yards from shore, and perfectly situated for any wind direction, Napeague is the perfect spot for learning to kiteboard.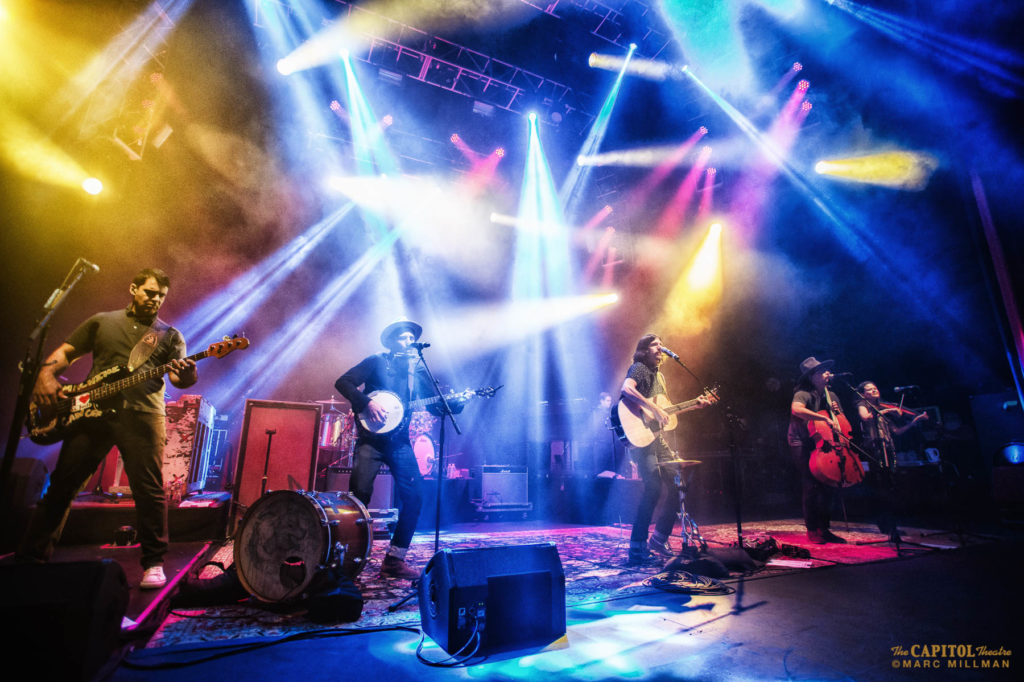 The Ultimate Avett Brothers Experience, 2 VIP Tickets to all upcoming sold-out shows at the Capitol Theatre in Westchester
Estimated Value: $5,000
The Avett Brothers are back for a sold-out residency at the legendary Capitol Theater in Port Chester, New York and you've got two VIP Tickets to EACH evening. The flair and flavor of North Carolina comes to Westchester for 3 nights only on October 25-27, 2018. Watch the show from the best seat in the house: a special VIP deck right next to the sound booth. While you're there, make sure to dine at some of Westchester's best restaurants such as Bartaco and Mario Batali's Tarry Lodge.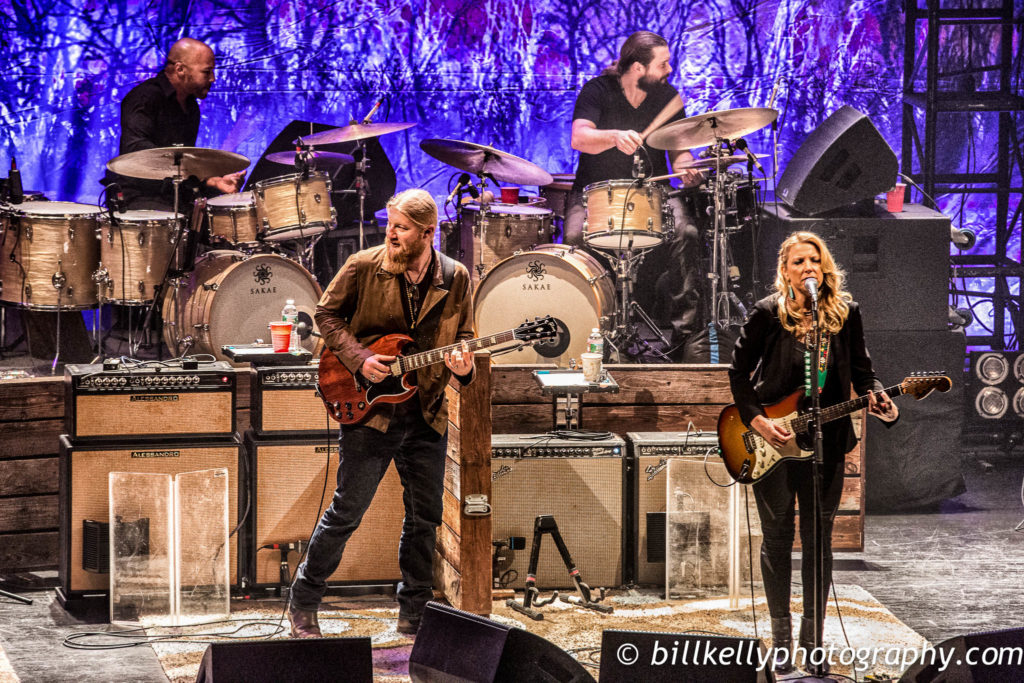 2 Sold-Out Tickets and After-Show Photo-op with Derek Trucks at the Beacon Theater in October
Estimated Value: $5,000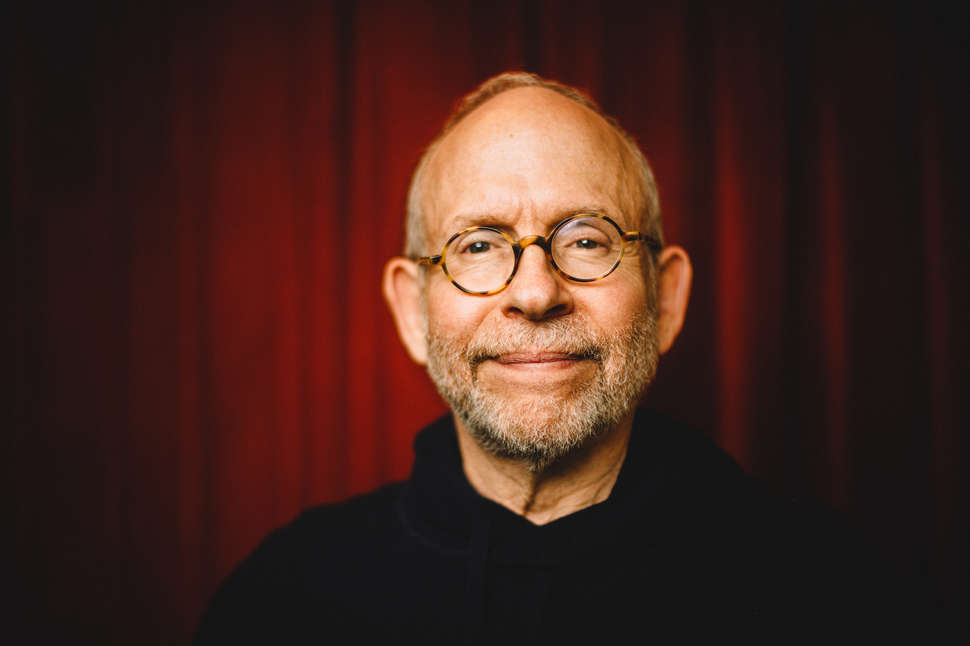 Have Bob Balaban, Character Actor Extraordinaire, Record Your Voicemail Message
Estimated Value: $5,000
The gentle, sophisticated, and instantly recognizable voice of Bob Balaban, star of Gosford Park, Isle of Dogs, Waiting for Guffman, and essentially every Christopher Guest and Wes Anderson film, will be the first thing someone hears when they try to reach you…and get your voicemail. Balaban has had a 50-year career as one of the most celebrated character actors of the modern era, appearing in some of the most influential films of all-time, including Midnight Cowboy and Close Encounters of the Third Kind.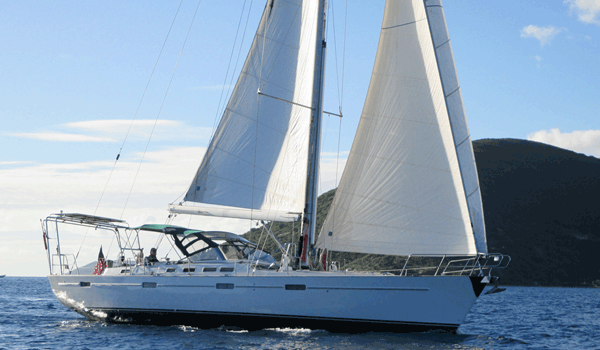 4-Hour Sail for 6 Aboard the 58′ Starlight
Estimated Value: $3,400
Spend a beautiful evening sailing around the Shelter Island Sound and Gardiner's Bay as the sun sets on the horizon. Top it off with a delicious dinner at Le Bilboquet right along the water on the Long Wharf in Sag Harbor. The Starlight features a comfortable back sun deck with plenty of plush seating, along with a large shaded cockpit with pillowed seating and a teak dining table. Light snacks and refreshments are included, but guests are encouraged to bring a full picnic and anything they desire to drink! Activities abound with swim floats and paddle-boards. Starlight Sailing Charters provides day charters and sailing vacations in Sag Harbor, New England sailing vacations, and winter tropical getaways in the French West Indies and Virgin Islands.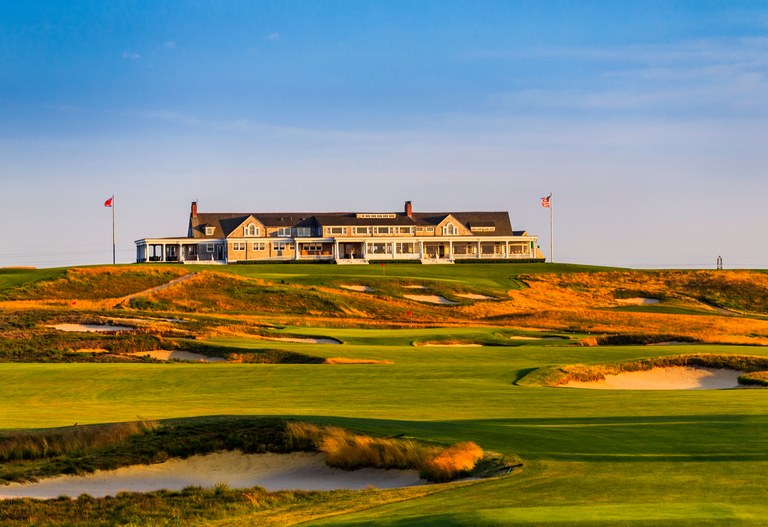 Accompanied Threesome at Shinnecock Hills Golf Club
Estimated Value: $7,500
Accompanied threesome at Shinnecock Hills Golf Club (Southampton) with a member. Includes lunch. Does not include caddies fees. Play mutually acceptable time in Sept. or Oct. 2018 or Spring 2019. Expires: June 30, 2019.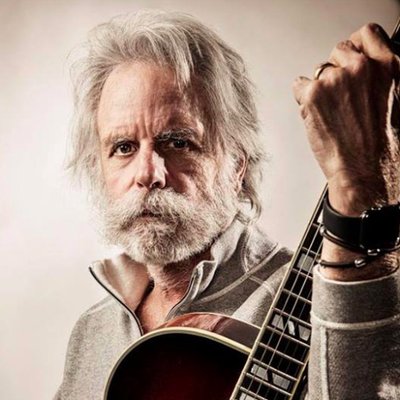 2 VIP Tickets to Each Night of Bob Weir & Wolf Bros at the Capitol Theater
Estimated Value: $5,000
Grateful Dead/Dead & Company guitarist Bob Weir will embark on a fall tour with bassist Don Was and drummer Jay Lane under the moniker Bob Weir & Wolf Bros. The new band will explore songs of the Grateful Dead and more in a trio setting. Watch the show from the best seat in the house: a special VIP deck right next to the sound booth. While in Port Chester, make sure to dine at some of Westchester's best restaurants such as Bartaco and Mario Batali's Tarry Lodge. Bob Weir & Wolf Bros will kick off the tour at Grand Sierra Resort & Casino in Reno on October 16. From there, the trio will visit Los Angeles, Santa Barbara, Portland (Oregon), Seattle, Missoula, Salt Lake City, Albuquerque and Denver ahead of a Halloween show in at The Chicago Theatre in Chicago. The tour continues with stops in Nashville, Louisville and Syracuse along with a two-night stand at The Capitol Theatre in Port Chester, New York.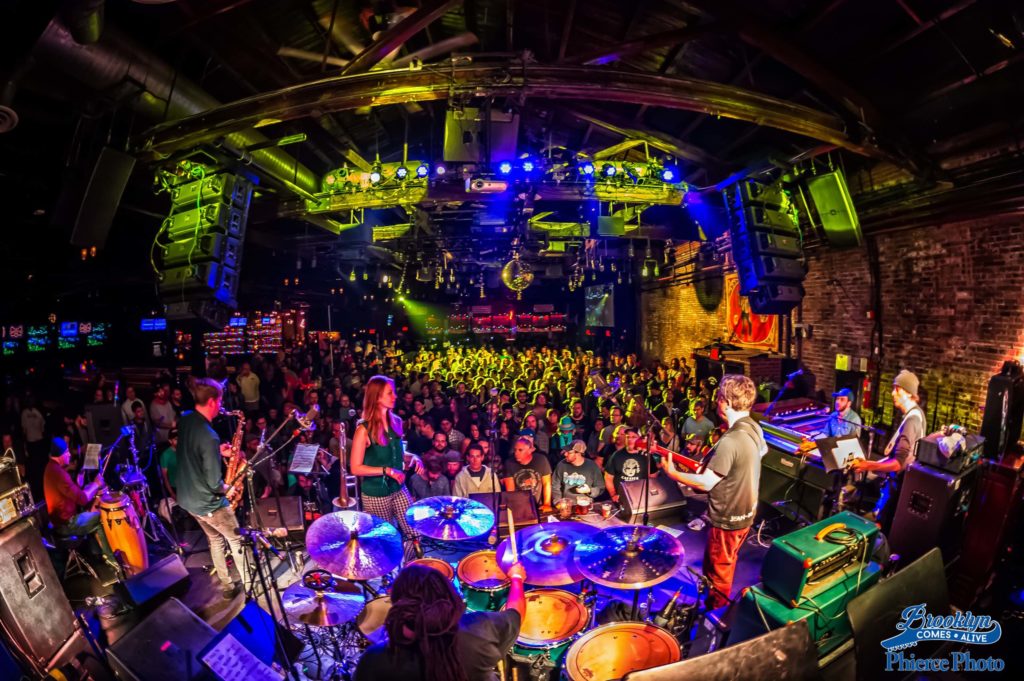 2 VIP Tickets to Brooklyn Comes Alive Music Festival
Estimated Value: $1,500
VIP viewing areas at Music Hall of Williamsburg and Rough Trade – Access to the exclusive "Artist Lounge" at Brooklyn Bowl – watch the show from the side-stage, hang out with artists, and enjoy food and drinks from Blue Ribbon with a private wait staff – Access to VIP cash bar – Limited Edition Poster – Expedited Entry to all three venues Returning for its fourth year in Williamsburg, Brooklyn, the festival will once again bring together some of the best and most talented musicians to deliver one jam-packed day filled with unique collaborations, all-star tribute sets, and one-time-only super-groups. The event will take place on Saturday, September 29th, 2018 at three renowned Williamsburg music venues: Brooklyn Bowl, Music Hall of Williamsburg, & Rough Trade, all within a six-block radius of each other along Wythe Avenue. Inspired by the vibrant musical communities of New Orleans, the event brings together more than 50+ artists, allowing them to carry out passion projects, play with their musical heroes, and collaborate in never-before-seen formations. Attendees receive a wristband that allows them to hop around from venue to venue with ease throughout the day and night, recreating and paying homage to the vibe of Jazz Fest by night.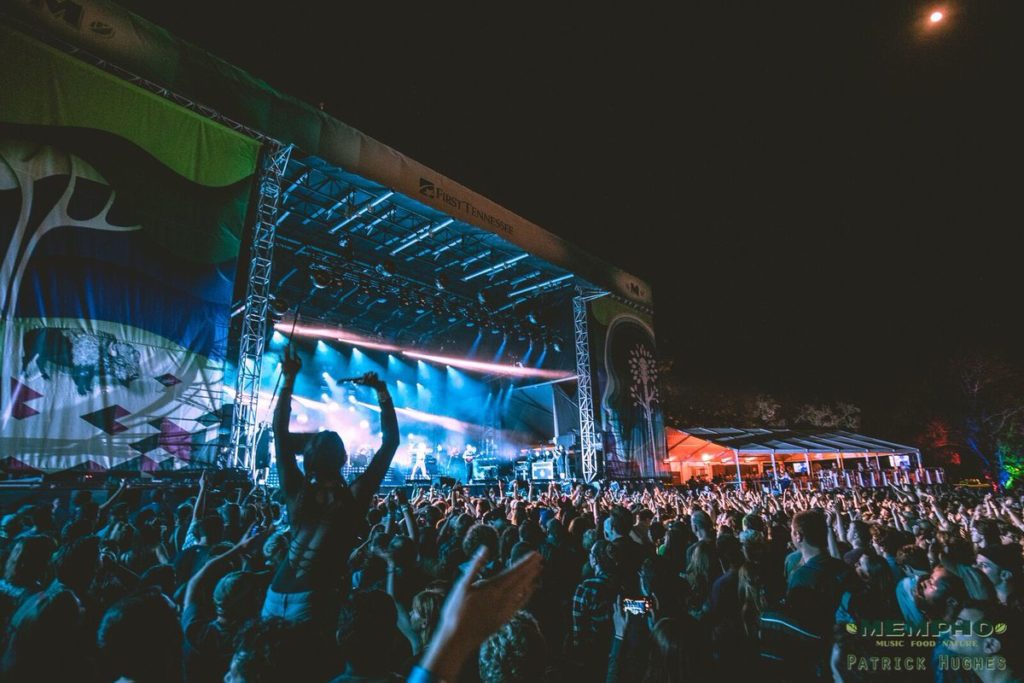 2 VIP Passes to MEMPHO Music Festival and Private Guided Tour
Estimated Value: $5,000
One (1) weekend -OR- single day VIP Experience ticket to MEMPHO Music Festival Access to an exclusive VIP viewing area at the main stage Access to a premium VIP lounge with: – Comfortable lounge furniture – Yard Games – Discounted cash bar with daily happy hour – Daily catered hors d'oeuvres – Access to private, air-conditioned and flushable restrooms – Opportunity to book a table with bottle service – One (1) MEMPHO merchandise gift – Complimentary VIP parking (one parking pass per order) – Dedicated VIP entrance – On-site event concierge host Nestled in the heart of Shelby Farms Park in Memphis, TN, Mempho Music Fest blends today's top performers with Memphis' rich musical history, creating a festival experience filled with music, food, and nature for people of all ages. The second-annual Mempho Fest will feature headlining performances from Grammy Award winners Beck and Phoenix on Saturday. On Sunday, modern hip-hop supernova Post Malone and the legendary MC, Nas, will head the bill. The full 2018 lineup proudly boasts Grammy-nominated funkstress and Prince protégé Janelle Monáe, indie-rock prince Mac DeMarco, German folk rockers Milky Chance, Atlanta-based rapper Rich The Kid, and iconic funk-music collective George Clinton & Parliament-Funkadelic. Also joining the 2018 lineup are nationally recognized acts Larkin Poe, Sam Lewis, The Como Mamas, and psychedelic-bluegrass supergroup Danny Barnes' Space Program, featuring banjo virtuoso Danny Barnes, drummer Jeff Sipe, guitarist Mike Seal, and bassist Eric Thorin.