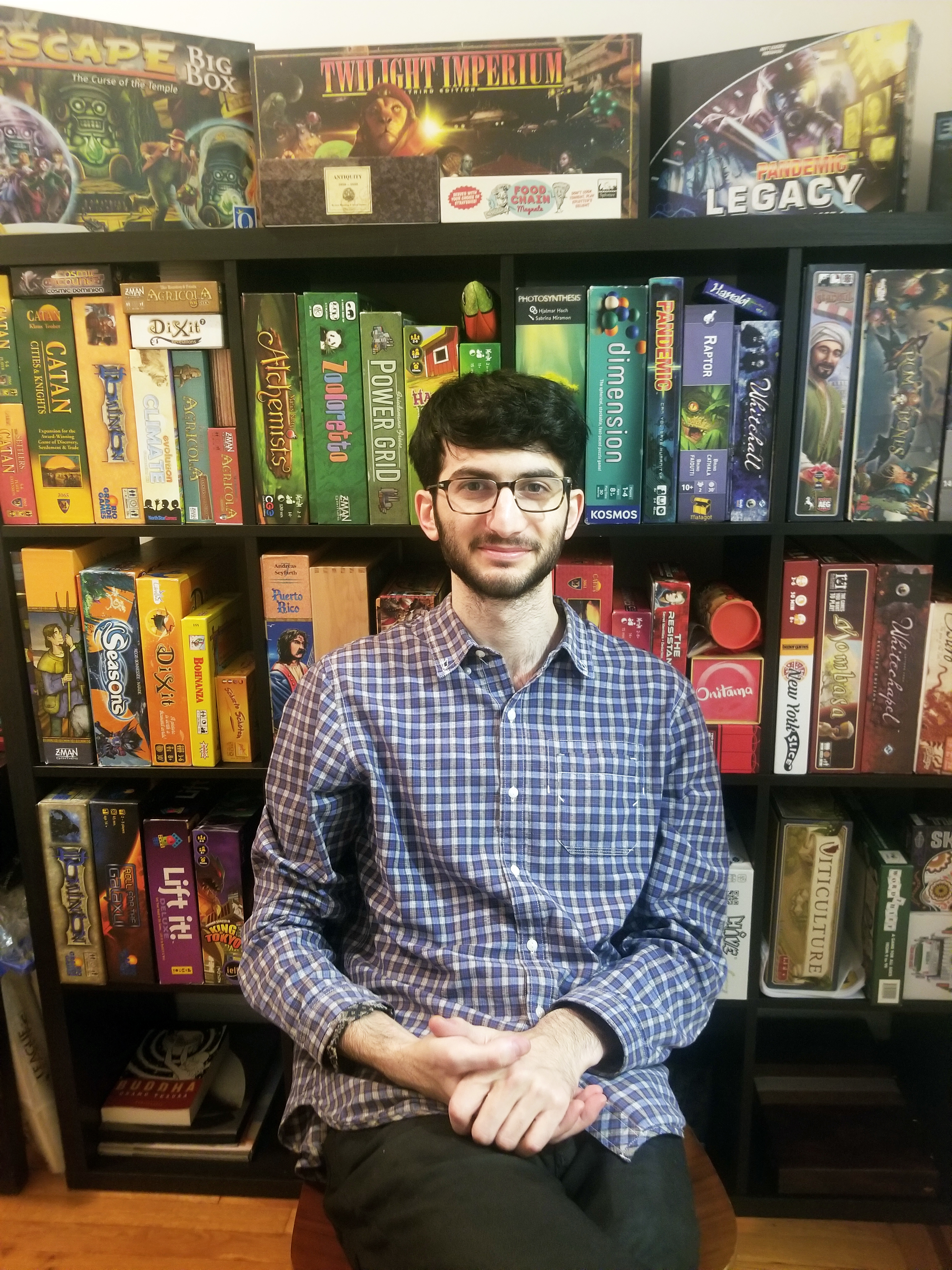 Overview
Out with the old, in with the new!
In the past couple decades, game designers have been creating fascinating, immersive games that make Monopoly seem like it was designed in 1905. Game night no longer means suffering through hours of rolling dice in Monopoly or Risk. Today's games cultivate creativity, problem solving, social skills, and dexterity through clever game design. Join Guild Hall and Game Master Noah Salaway in embracing the tabletop revolution as we play some of the best modern games on the market the last Monday of each month. 
Ages 16 and up only.
This month at Guild Hall Game Night we are playing New York Slice, designed by Jeffrey D. Allers. New York Slice is a simple pizza-themed game based around the game mechanism known as "I split, you choose." One player each round must split a randomly topped pizza into equal portions for all players. However, the slicer gets the last pick of the slices, so they must try to be as even as possible. New York Slice is a great example of a game that is easy to learn but difficult to win. Please join us on June 25th and do not eat the cardboard pizza, no matter how delicious it may look.
Noah Salaway

Recent graduate of NYU with a degree in game design. He grew up playing video games, but has recently become obsessed with modern tabletop games. Whenever possible, Noah is either playing, teaching, or researching new board games.