Growing the Next Generation of Food Stars: A C-CAP Cocktail Party Benefit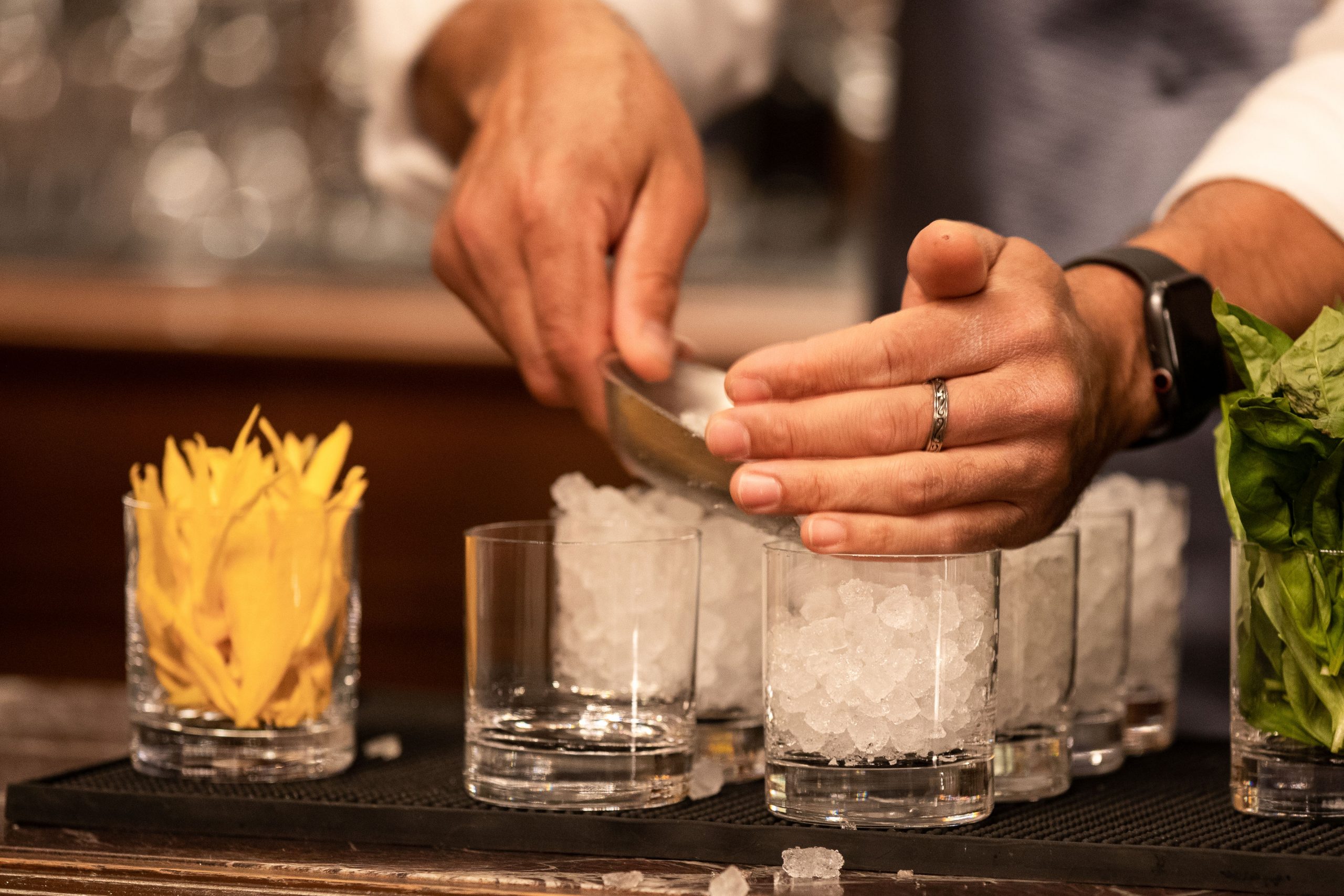 Overview
Join C-CAP this summer in the Hamptons for our first in-person celebration of the year, an evening of delicious food by celebrity chefs, featuring craft cocktails, and local wines, all to support the rising new generation of food stars and the return of the restaurant and hospitality industry as it begins to flourish anew.
Growing the Next Generation of Food Stars benefit, hosted by the C-CAP Junior Board, is on Thursday, July 22* from 6:00 – 8:00 pm in the lush gardens of East Hampton's Guild Hall. Look forward to delicious appetizers from legendary Hamptons' restaurants,  including Almond, Nick & Toni's, and Carissa's Bakery, as well as the award-winning local Macari Wines, and a full bar, sponsored by Southern Glazer Wines & Spirits. Evening entertainment includes remarks by Almond's Jason Weiner, and travel and food experiences auctioned off — plus, every attendee leaves with a gift bag of goodies.
Come dressed in our theme of the evening – renewal and regrowth – in greens or botanical patterns!
Proceeds from the evening fully support our mission of helping 20,000 underserved teens in more than 150 schools with culinary, job, and life-skills training, to provide pathways to higher education and employment in the food sector.
About C-CAP
Long co-chaired by chef Marcus Samuelsson, Careers through Culinary Arts Program (C-CAP) is a workforce development nonprofit that provides underserved teens a pathway to success.
Annually, C-CAP provides culinary, job and life skills to over 20,000 middle-and-high school students in six cities/regions across the United States: New York City, Philadelphia, Chicago, Los Angeles, Washington DC/Maryland and Arizona, including 7 Navajo Reservation schools.
This 31-year-old nonprofit founded by Richard Grausman strives to help further food and social justice, as well as equity and inclusion by providing tools for success. Starting in middle schools, we provide culinary-and-wellness curriculum, and in high schools also provide an integrated approach to employment in the food sector via internships/apprenticeships, job shadows, mentorship, and work opportunities, college and career advising, and higher-education scholarships, along with product and food donations. The success of our alumni is proof of our methodology and the work we have done. To date, we have worked with 350,000 students and awarded $64 million in scholarships. C-CAP has transformed thousands of lives in a meaningful way. The urgency to help these diverse communities has never been more critical.