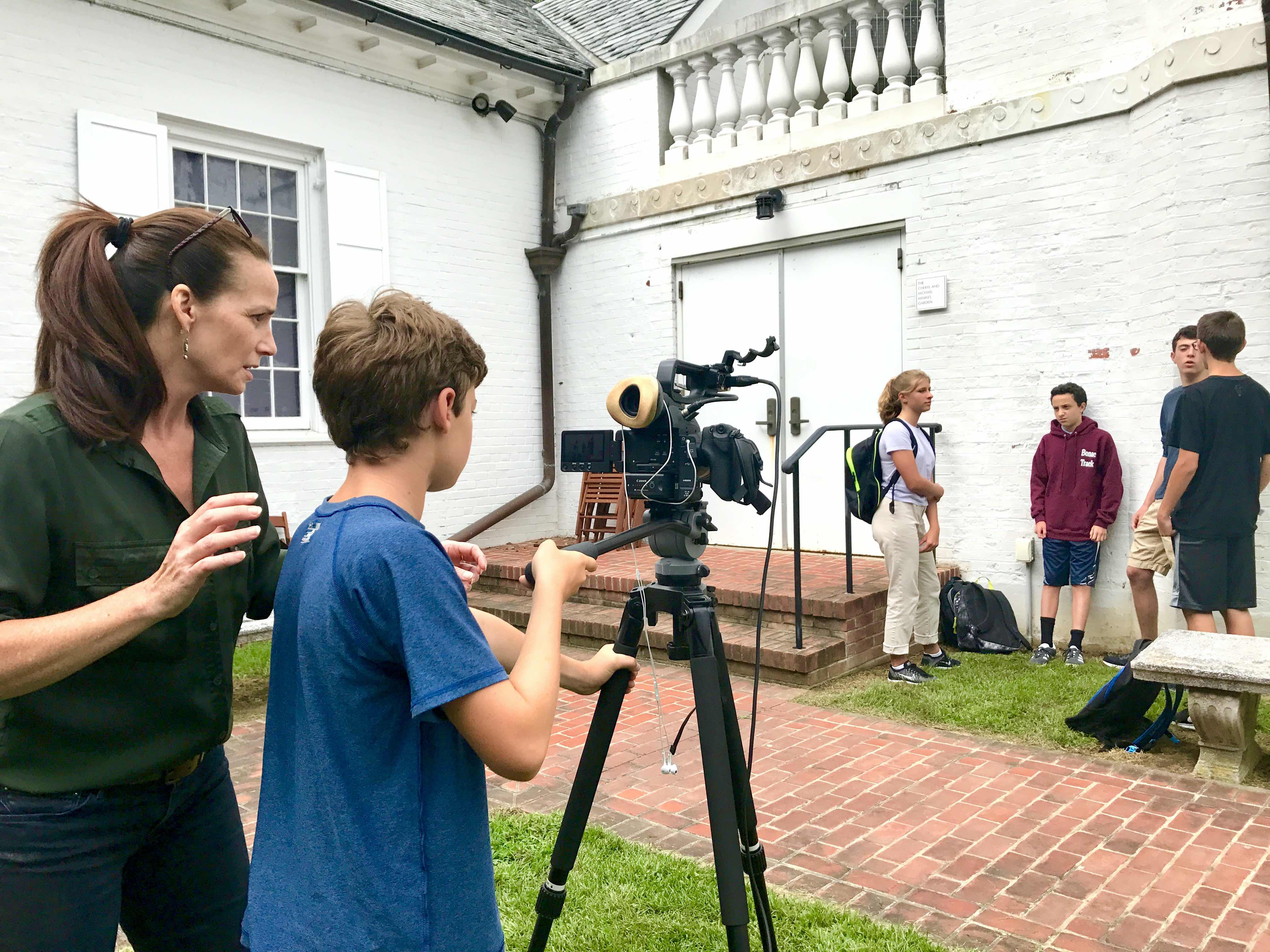 Overview
Join professionals from Hamptonsfilm, LTV, and Guild Hall for a weeklong discovery of storytelling and videography. 
With a focus on visual self-expression, technical craft, and collaboration, students will gain experience in the entire filmmaking process – from development and writing, to acting, blocking, production, cinematography, and editing. SR Filmmakers will have a deeper hands-on experience in creating their films, especially in shooting and editing the final products. 
The week culminates in a screening of the collaboratively-created films for family and friends.
Carn-evil. Created by students of Filmmaking Jr., Summer 2019.
Event Sponsors
All Education Programming supported by The Patti Kenner Arts Education Fellowship and Lucy and Steven Cookson, with additional funding by Kate W. Cassidy Foundation, Lewis B. and Dorothy Cullman Endowment Fund, The Melville Straus Family Endowment, and Catherine Freudenberg Traykovski – The Freudenberg Arts Foundation.
Become a Sponsor