EPIC!: Poetry, Story and Photography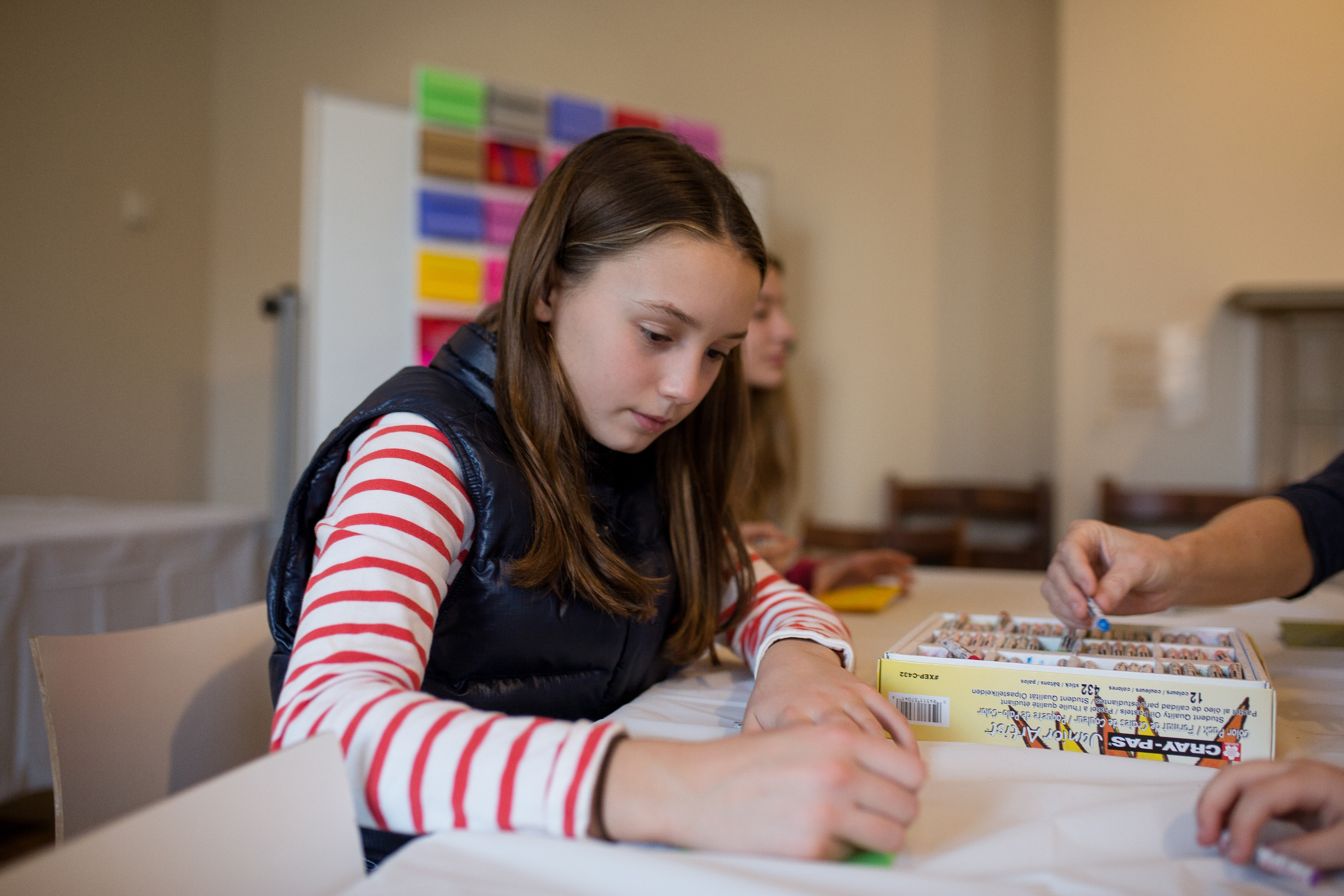 Overview
Monday, August 19 – Friday, August 23; 10am – 3pm
Come join us for an epic week as we explore the "hero's journey". Together, we will collaboratively create our own epic poem as we scout out this centuries-old art of storytelling, and then bring it to life through the lens of photography. As a special bonus,  healthy lunches will be provided by throughout the week. 
EPIC! is collaboratively designed and produced by Guild Hall of East Hampton and the Anna Mirabai Lytton Foundation. 
Jeremy Dennis

Jeremy Dennis (b. 1990) is a contemporary fine art photographer and a member of the Shinnecock Indian Nation. In his work, he explores indigenous identity, assimilation, and tradition.

Dennis was one of 10 recipients of a 2016 Dreamstarter Grant from the national non-profit organization Running Strong for American Indian Youth. He was awarded $10,000 to pursue his project, On This Site, which uses photography and an interactive online map to showcase culturally significant Native American sites on Long Island, a topic of special meaning for Dennis, who was raised on the Shinnecock Nation Reservation. He also created a book and exhibition from this project. Most recently, Dennis received the Creative Bursar Award from Getty Images in 2018 to continue his series Stories.

In 2013, Dennis began working on the series, Stories—Indigenous Oral Stories, Dreams and Myths. Inspired by North American indigenous stories, the artist staged supernatural images that transform these myths and legends to depictions of an actual experience in a photograph.

Residencies: North Mountain Residency, Shanghai, WV (2018), MDOC Storytellers' Institute, Saratoga Springs, NY (2018). Eyes on Main Street Residency & Festival, Wilson, NC (2018), Watermill Center, Watermill, NY (2017) and the Vermont Studio Center hosted by the Harpo Foundation (2016). 

He has been part of several group and solo exhibitions, including Stories, From Where We Came, The Department of Art Gallery, Stony Brook University (2018); Trees Also Speak, Amelie A. Wallace Gallery, SUNY College at Old Westbury, NY (2018); Nothing Happened Here, Flecker Gallery at Suffolk County Community College, Selden, NY (2018); On This Site: Indigenous People of Suffolk County, Suffolk County Historical Society, Riverhead, NY (2017); Pauppukkeewis, Zoller Gallery, State College, PA (2016); and Dreams, Tabler Gallery, Stony Brook, NY (2012).

Dennis holds an MFA from Pennsylvania State University, State College, PA, and a BA in Studio Art from Stony Brook University, NY.

Megan Chaskey

Megan Chaskey, Sag Harbor poet, musician, educator, creative, and healing and Naam Yoga Therapies practitioner, has taught poetry and writing, as well as yoga, meditation, music, gardening, and arts and crafts for over 20 years to adults, teens and children at local venues, schools, summer camps and workshops. In WORD UP! – an annual Guild Hall collaboration with Montuak School – Megan leads poetry writing workshops culminating in performance at the John Drew Theater. As visiting artist sponsored by the Anna Mirabai Lytton Foundation for Arts and Wellness, Megan leads poetry workshop series at Springs Public School.

In 2015 Megan released her collection of poems and memoir, Birdsong Under the Wisdom Tree, Collected Poems, A Book of Hours in the Life of a Poet, in which she interweaves a lifetime of poems, journal entries, and narrative. 

Megan's limited-edition books of poetry include "Heartwood" illustrated by her mother, local painter Connie Fox, and "Voice" illustrated by her stepfather, sculptor William King. Her poems have been published in anthologies, including "The Light of City and Sea", "Sag Harbor Is", and "Peace on Earth: A Book of Prayers from Around the World".
Event Sponsors
All Education Programming supported by The Patti Kenner Arts Education Fellowship, with additional funding by an anonymous donor, Kate W. Cassidy Foundation, Lewis B. and Dorothy Cullman Endowment Fund, and The Melville Straus Family Endowment.
Become a Sponsor