Barbara Thomas
Drawing and Painting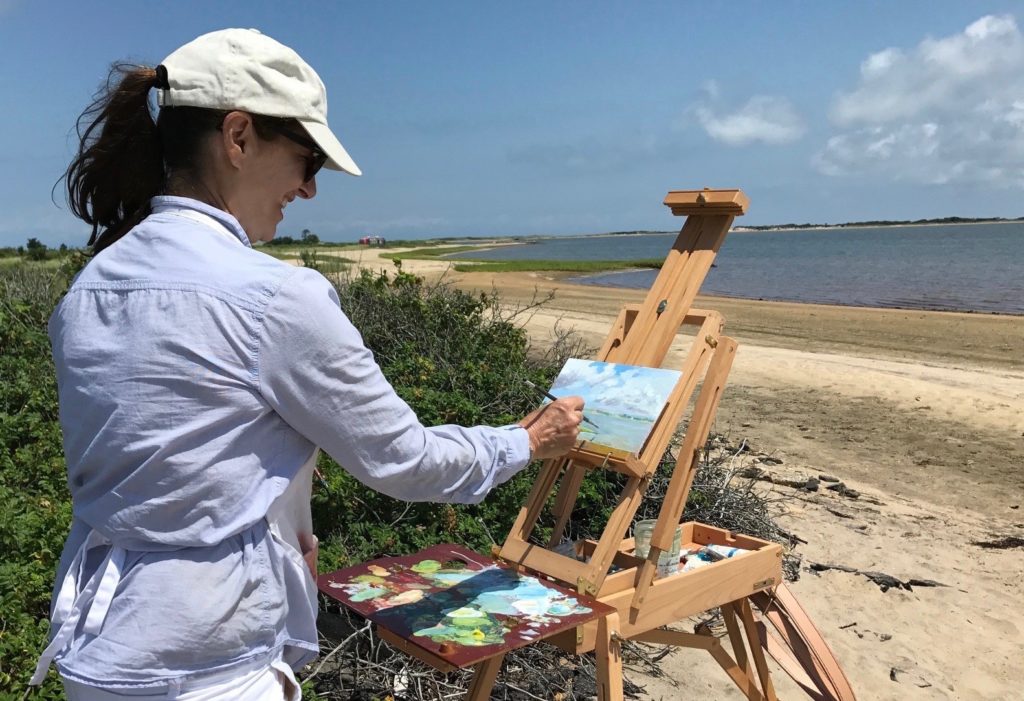 Overview
Drawing and Painting with Barbara Thomas: Achieving Effects to Take Your Work to a New Level
4-Session Adult Painting/Drawing Class (Ages 17+)
Mondays 10:00 am – 12:30 pm
In this drawing and painting workshop, students will have a chance to go over specific work from Guild Hall's Artist Members Exhibition as well as from their own personal portfolio. Working with instructor Barbara Thomas, students will talk about their desires for achieving effects in color, form, composition and aesthetics. Using drawing materials and gouache watercolor, students will practice drawing and painting to solve some of these issues, bringing the work to a new level of achieving what is desired, as well as discovering new pathways into the work.
Barbara Thomas

Barbara Thomas was born in Bucks County, Pennsylvania. Her father was Fritz Siebel, renowned illustrator of such children's classics as the Amelia Bedelia series. Barbara's first formal art education was at the Art Students' League in New York City, where she studied painting under naturalist painter Edwin Dickinson (1891-1978), followed by Pratt Institute, in Brooklyn, New York. For ten years Barbara worked as an advertising art director in New York City, and then moved to the East End of Long Island, where she turned to painting full time. Barbara has had many gallery shows in the East End, and in New York City as well as other galleries around the country. Barbara has become known along the East Coast, especially in the Hamptons, for her commission works of houses, gardens and properties. From there she has gone on to paint notable golf courses around the country, as well as decorative mural works in private homes and restaurants. 
Barbara's skilled and detailed watercolor and oil paintings of landscapes, cityscapes, animals, gardens, and architecture have been written about in national magazines Architectural Digest, Town and Country Magazine, Forbes FYI, and the Robb Report, and East Coast publications Quest Magazine, Hamptons Cottages and Gardens, Dan's Papers, and others. In addition Barbara pursues her own art practice, making paintings and video projects centered on nature themes. In January 2015 Barbara will have earned her MFA degree. Barbara Thomas lives with her husband in East Hampton, New York.