Guild Hall in association with The Bushwick Starr presents
Animal Wisdom (Campfire Concert)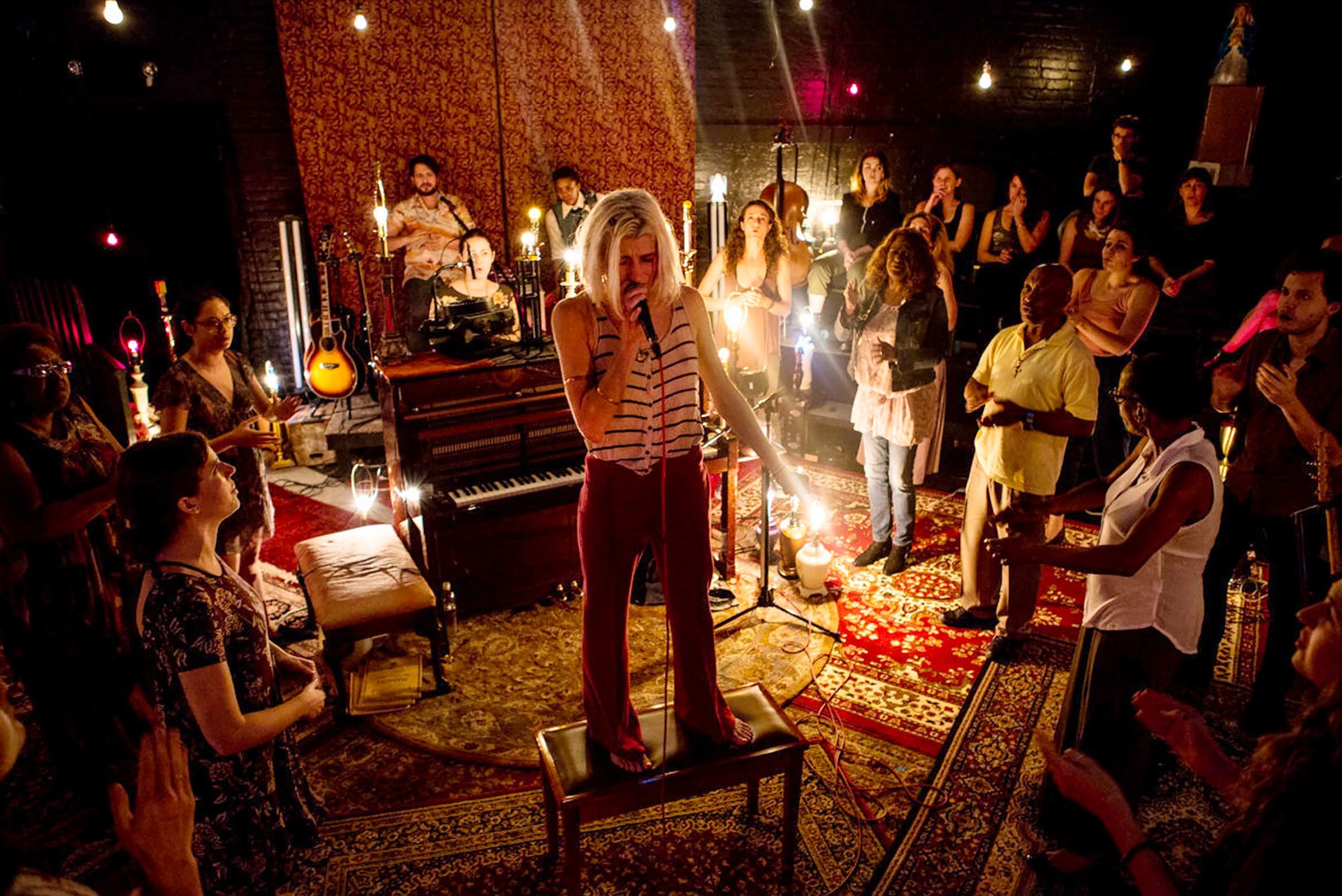 Overview
by Heather Christian 
Heather talks to dead people, gets freaked out and writes music. Animal Wisdom is a lo-fi, idiosyncratic, folk-blues Requiem written from theoretical or actual (you decide) conversations with the dead performed alongside poorly remembered Methodist hymns from the 1800s, hyperbolized family mythologies, and community rituals of the ridiculous in the form of a gothic catholic mass- because how else can you address your soul? Animal Wisdom is a musical offering created by sinners and science nerds for believers and non-believers alike.
Featuring Sasha Brown, Heather Christian, Fred Epstein, Eric Farber & Maya Sharpe.
Event Sponsors
All Theater Programming is supported by generous gifts from Barbara Slifka, Marders, and the Daryl and Steven Roth Foundation, and funding from The Ellen and James S. Marcus Endowment for Musical Programming, The Harold and Mimi Steinberg Charitable Trust, The Hess Philanthropic Fund, The Melville Straus Family Endowment, and Vital Projects Fund, with additional support from Brown Harris Stevens, Forever Bungalows, and public funds provided by Suffolk County.
Become a Sponsor