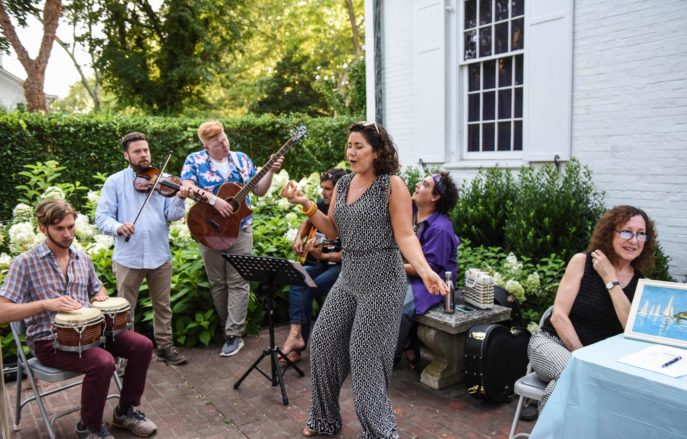 Guild Hall's founding & continuing mission is to be a gathering place for community where an appreciation for the arts would serve to encourage greater civic participation. 
With that in mission in mind, Guild Hall offer various adult workshop series, lectures, and gatherings that aim to expand our perspectives, instill collaborative awareness and skill, and introduce our communities to the multitude of artists & practices here on the East End and beyond. 
For specific programs please visit Upcoming Learning & Public Engagement Events or reach out to The Patti Kenner Senior Associate for Learning and Public Engagement, Anthony Madonna, at amadonna@guildhall.org.
PROGRAM SPONSORS
Learning & Public Engagement programming is supported by The Patti Kenner Arts Education Fellowship, The Hearthland Foundation, Stephen Meringoff, Susan and Stephen Scherr, and funding from the Lewis B. and Dorothy Cullman Endowment Fund, and The Melville Straus Family Endowment