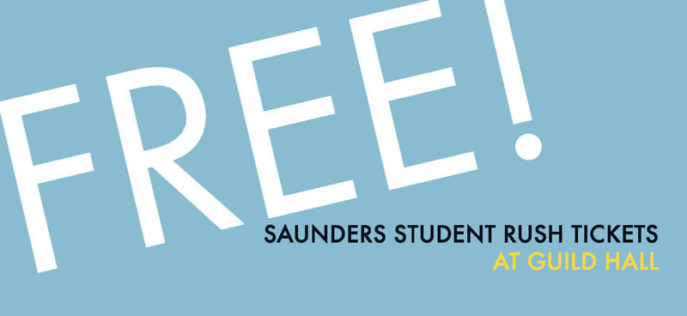 At Guild Hall, we want to make the performing arts accessible to students. Thanks to the generous support of Saunders & Associates, Guild Hall offers unsold tickets for FREE to students of all ages for most theater performances year-round. Student Rush eligibility noted on event pages.
How to Score Tickets
Go to the Box Office the day of a performance. Unsold tickets at select performances are available FREE to students of all ages on a first come first served basis, one ticket per student. (Student ID on request).
What Students Are Saying
"A wonderful new program is the Free Saunders & Associates Student Rush Tickets. I got to see Meredith Monk and the performance was awesome! I am so happy to have Guild Hall in my life."

-Vincenzo James Harty, Age 15
Children under 10 must be accompanied by a paid adult. Accompanying adults pay full price. No guarantee of same row seating. Seating and tickets subject to availability.
Program Sponsor